FREE DELIVERY FOR ORDERS PHP 1,500 AND UP.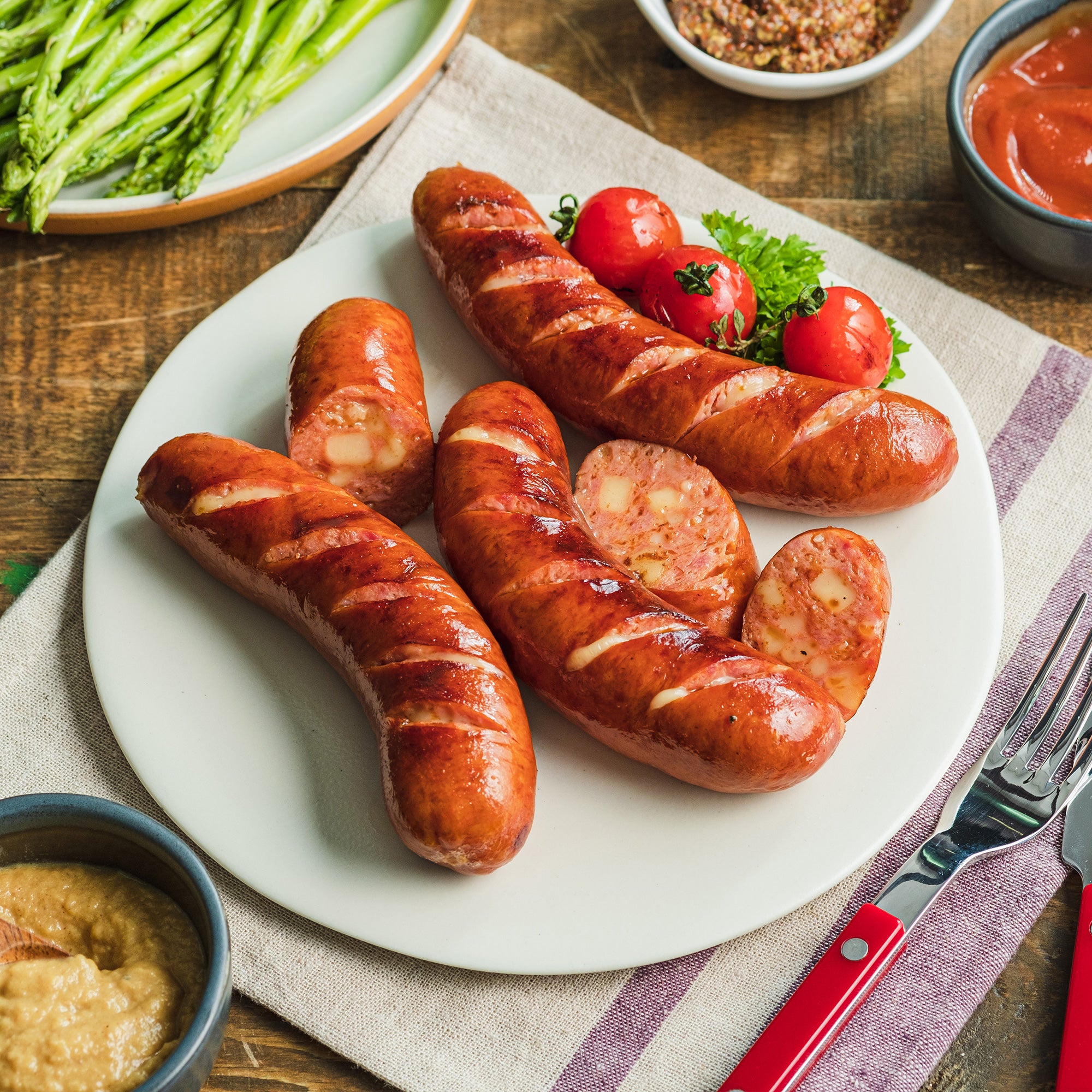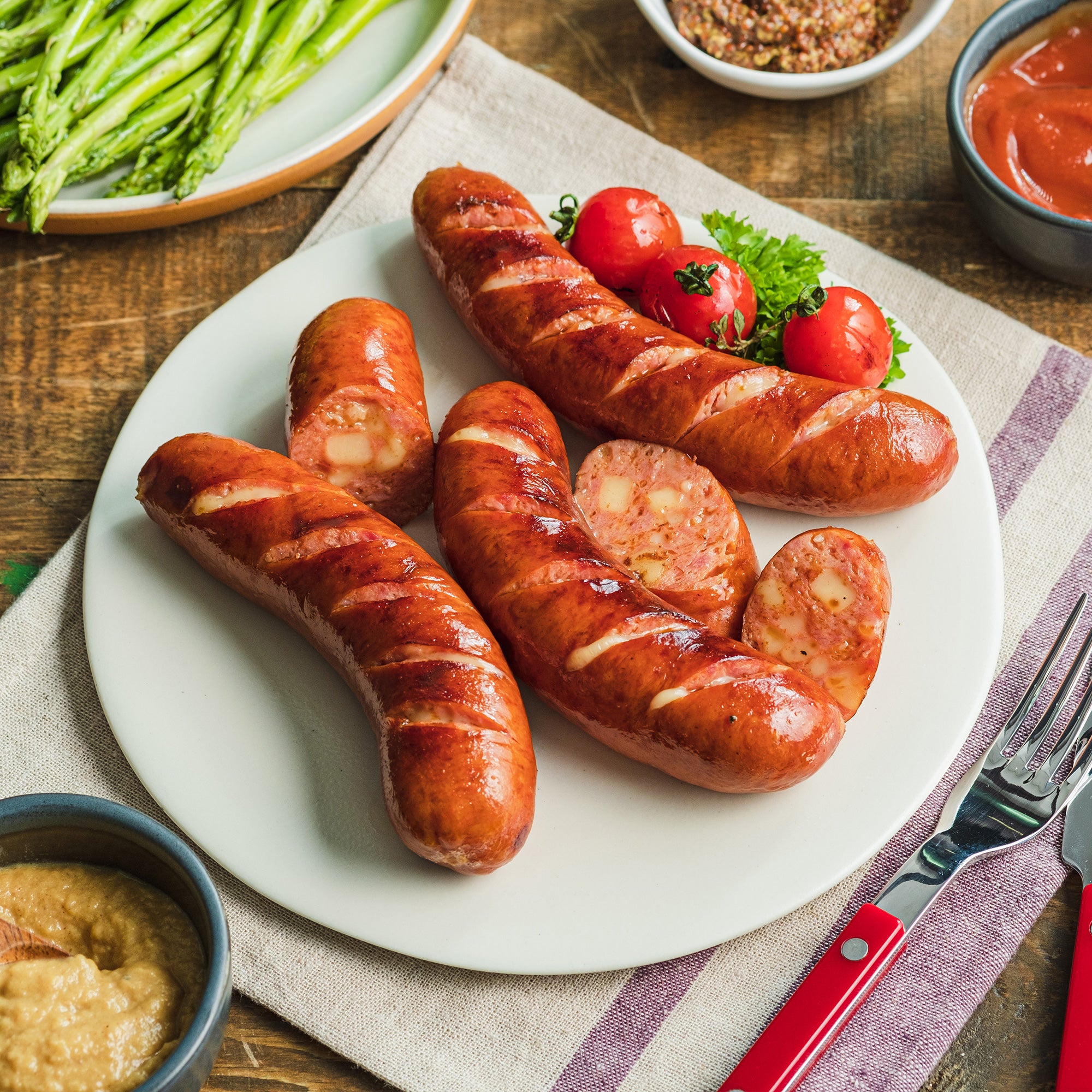 Kasekrainer
You can't go wrong with our Kasekrainer. The not-so-secret ingredient? Cheese! Yes, this quintessential Austrian sausage features pork, beef, spices, and chunks of cheese for that delicious savory flavor. Try it with mustard and freshly cut horseradish.
Defrost from the freezer. Then simmer it for 2-3 minutes on medium-low heat. Pat dry and coat it with a small amount of oil. Cook the sausage in a pan or on the grill. Don't forget to turn frequently until brown or charred.
Orders made before the 2PM cut-off will be shipped the same day. Orders made after the 2PM cut-off will be shipped the next day. Delivery will be based on Authenticitie Foods delivery schedule per area.