FREE DELIVERY FOR ORDERS PHP 1,500 AND UP.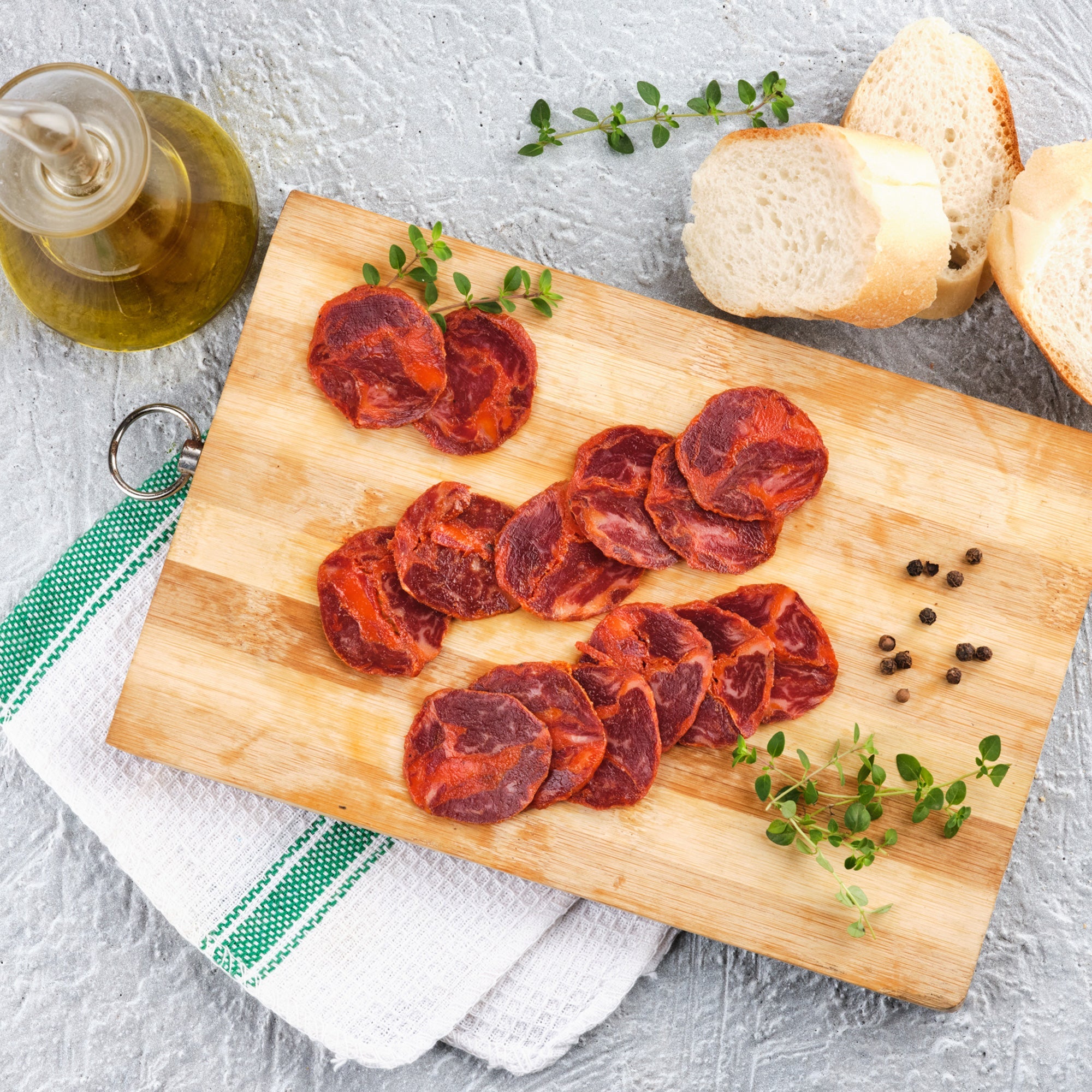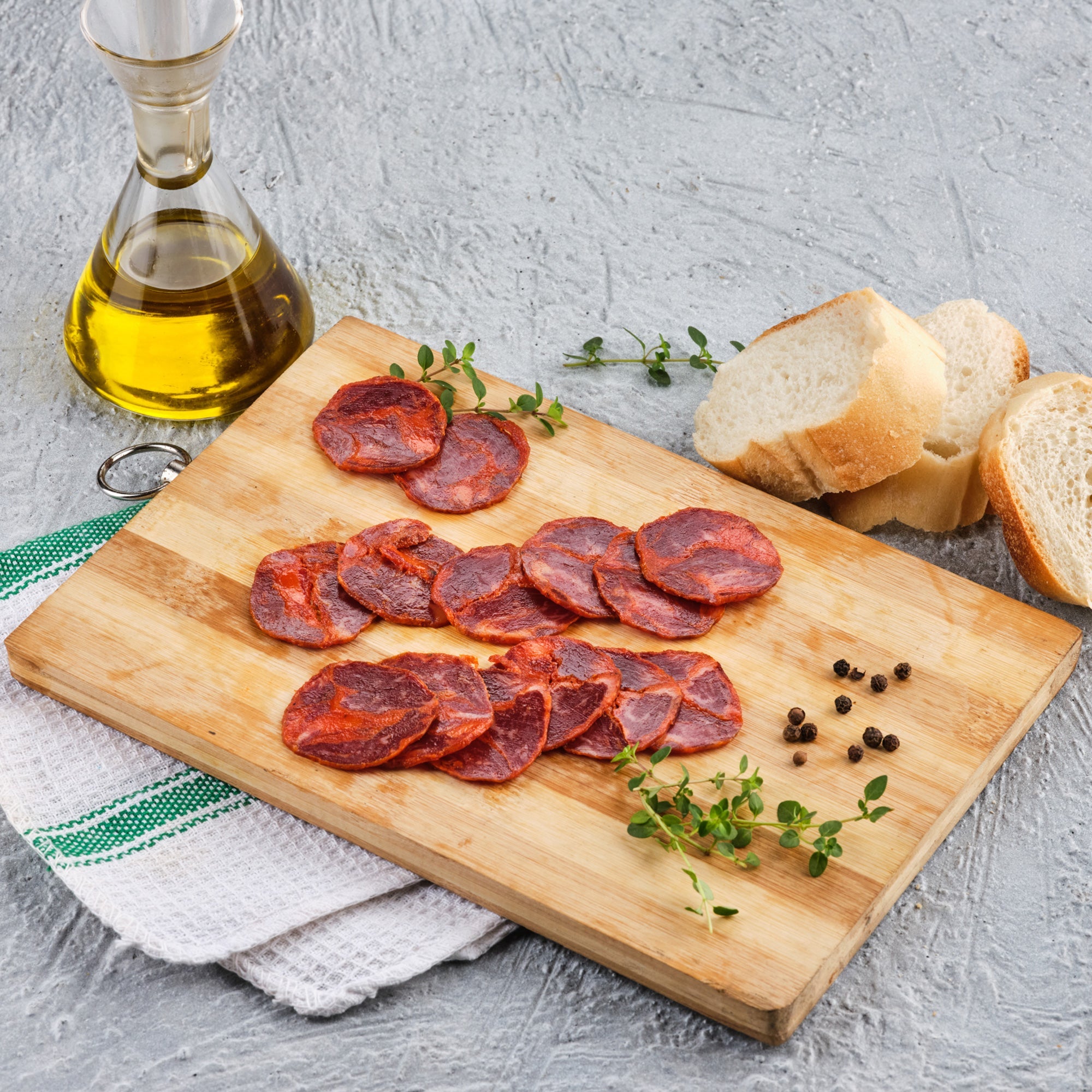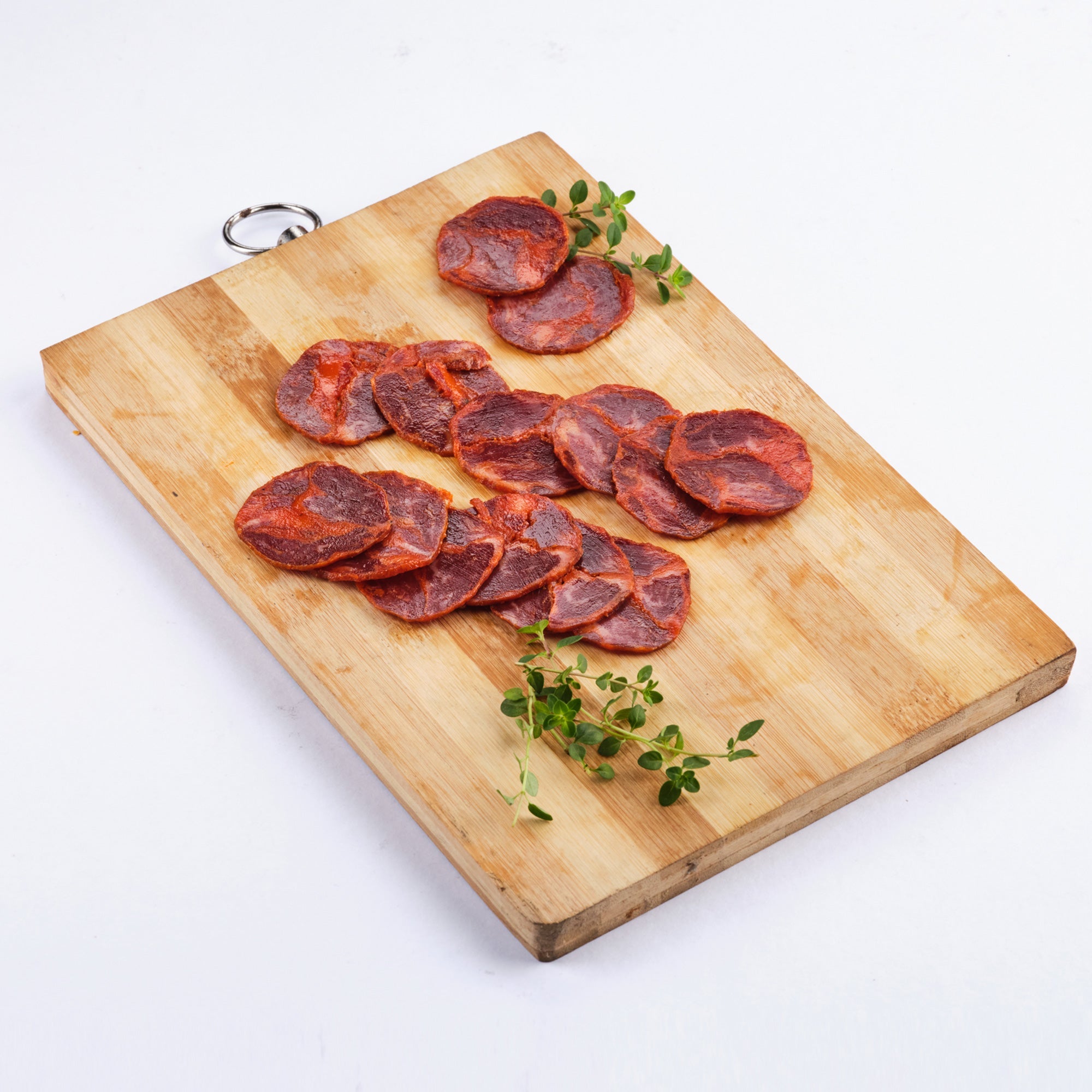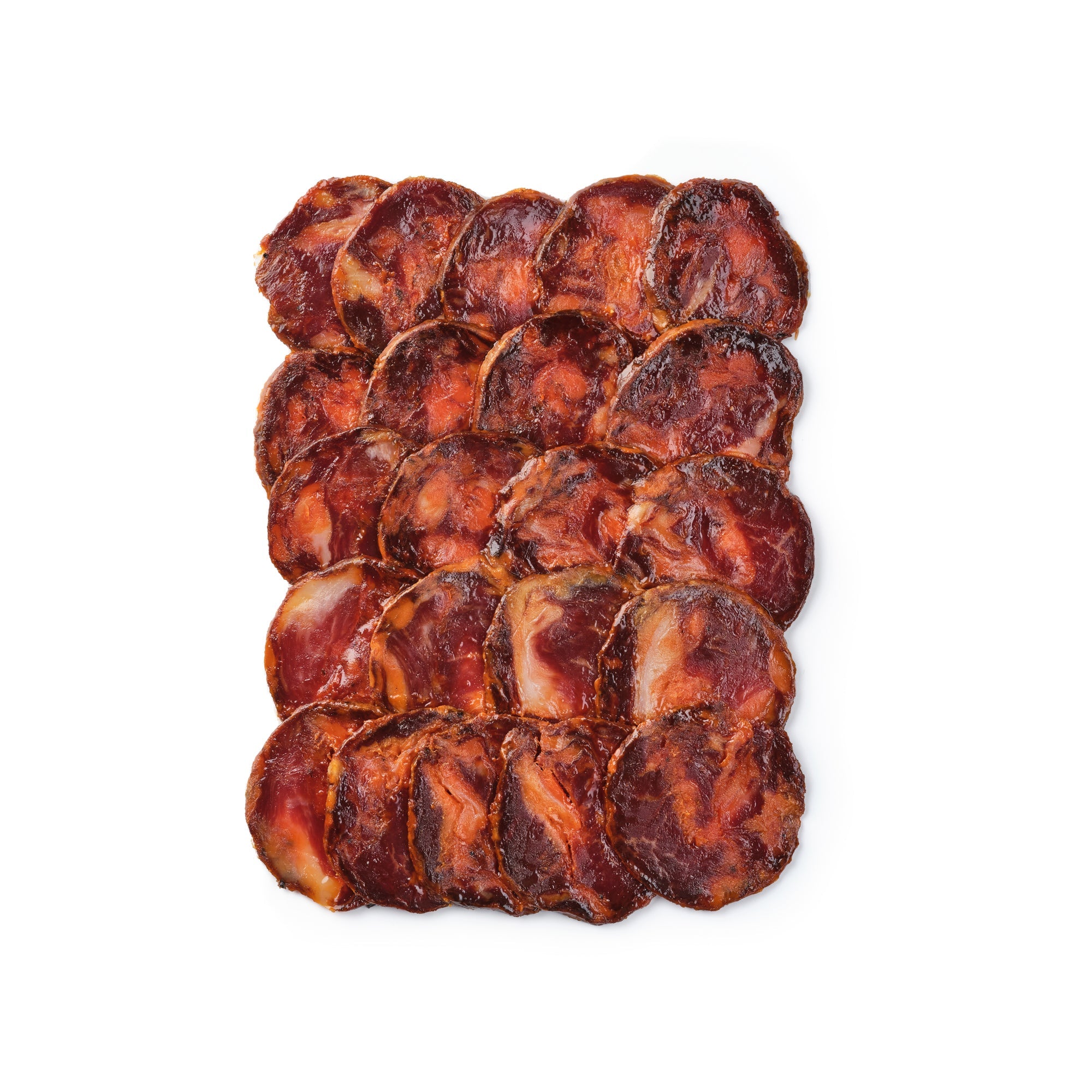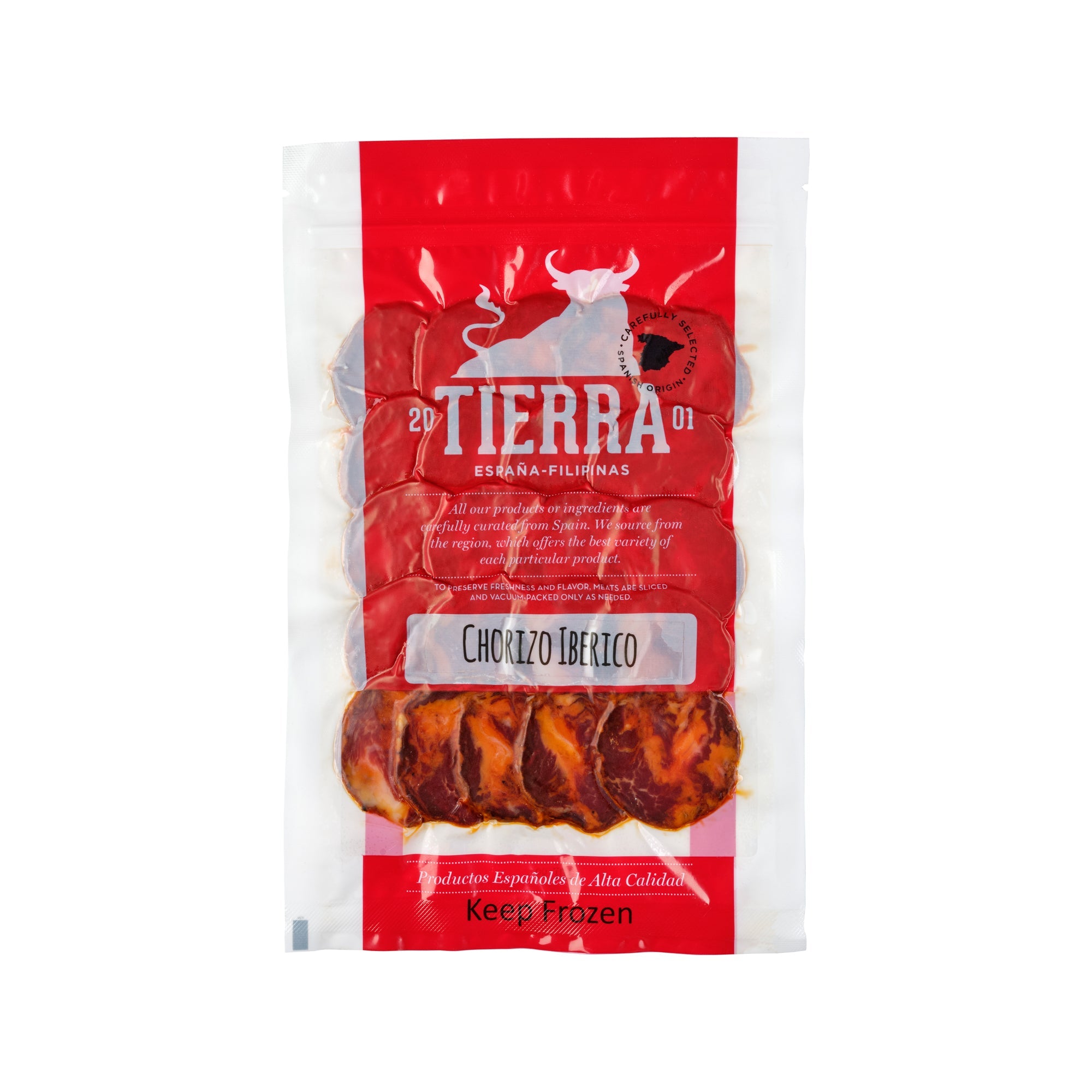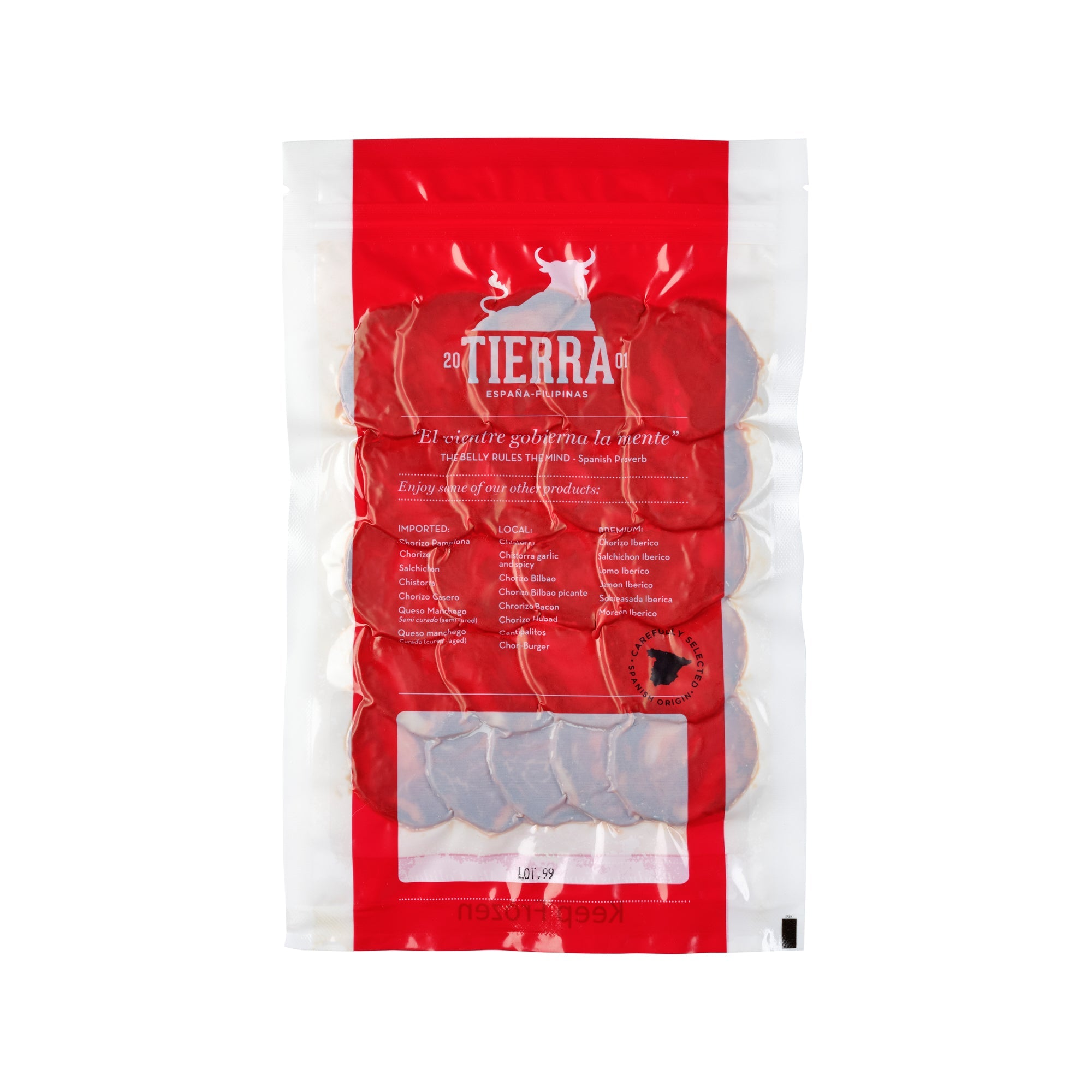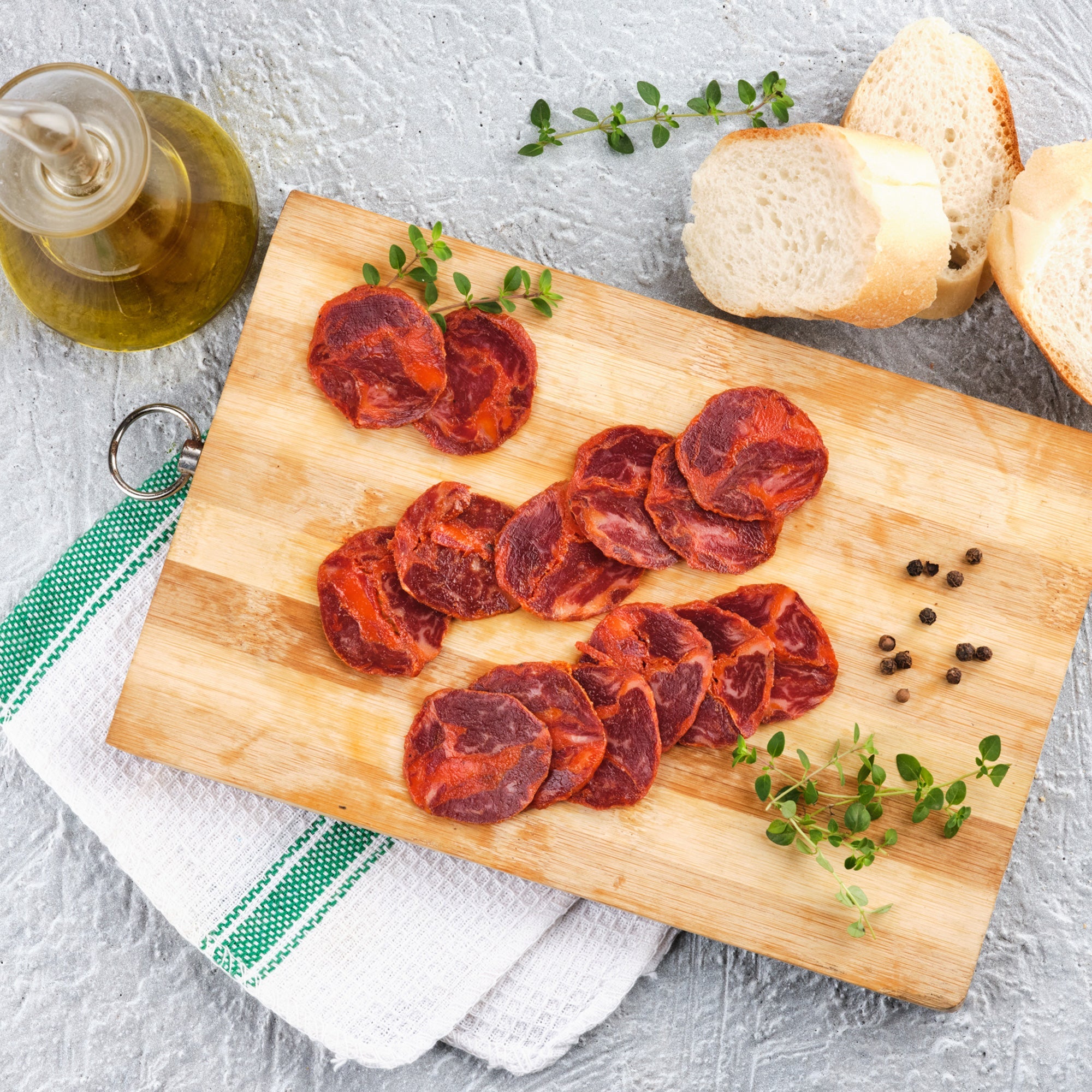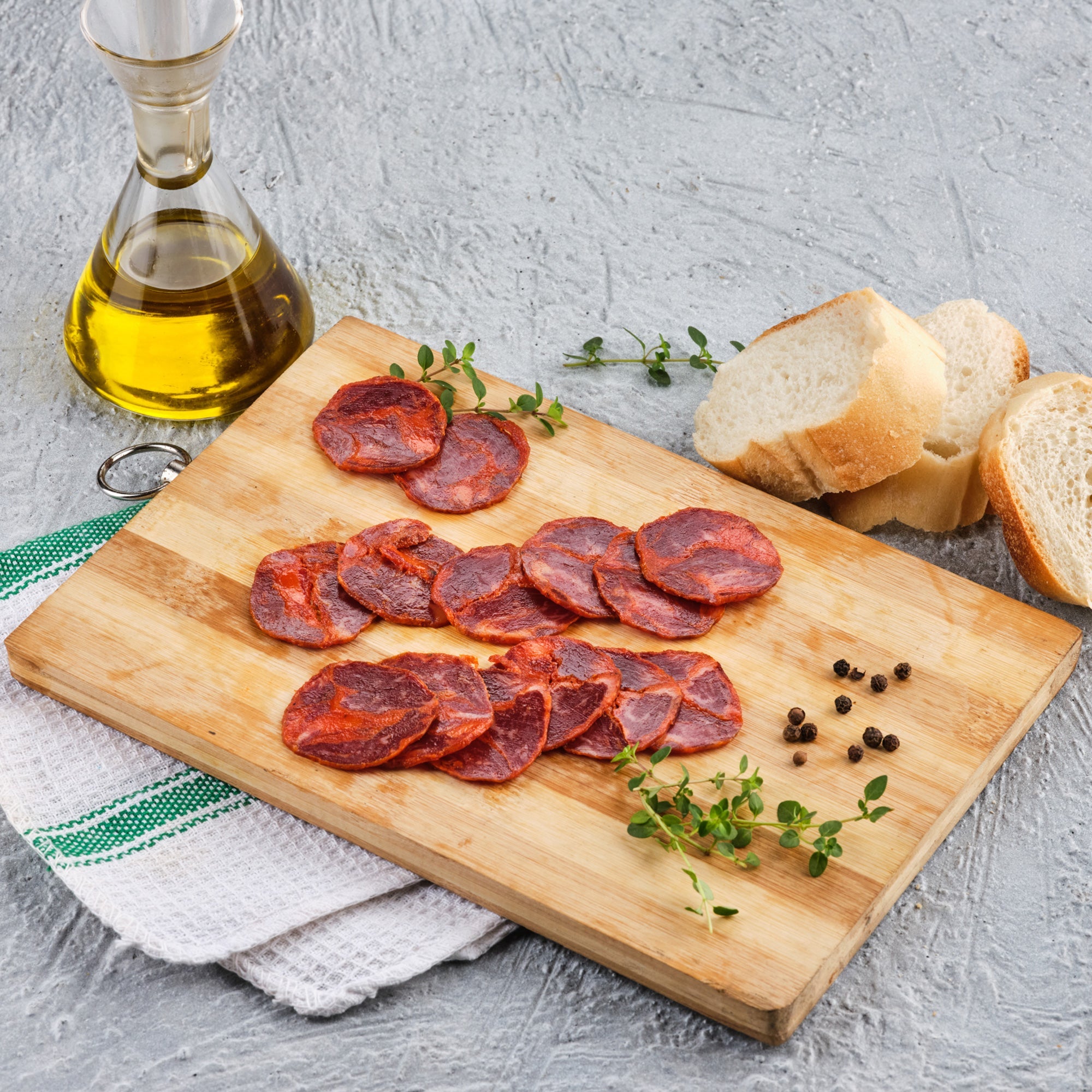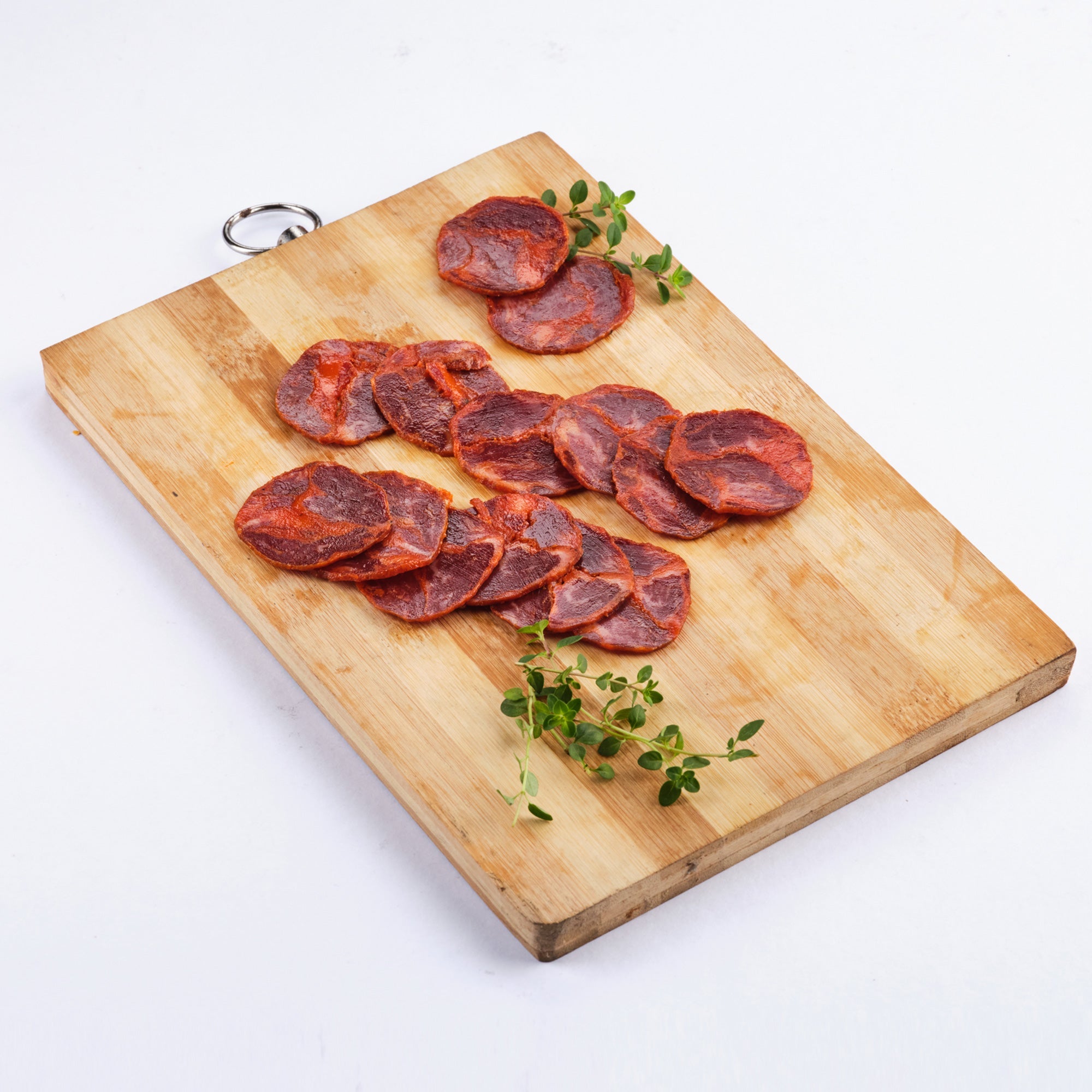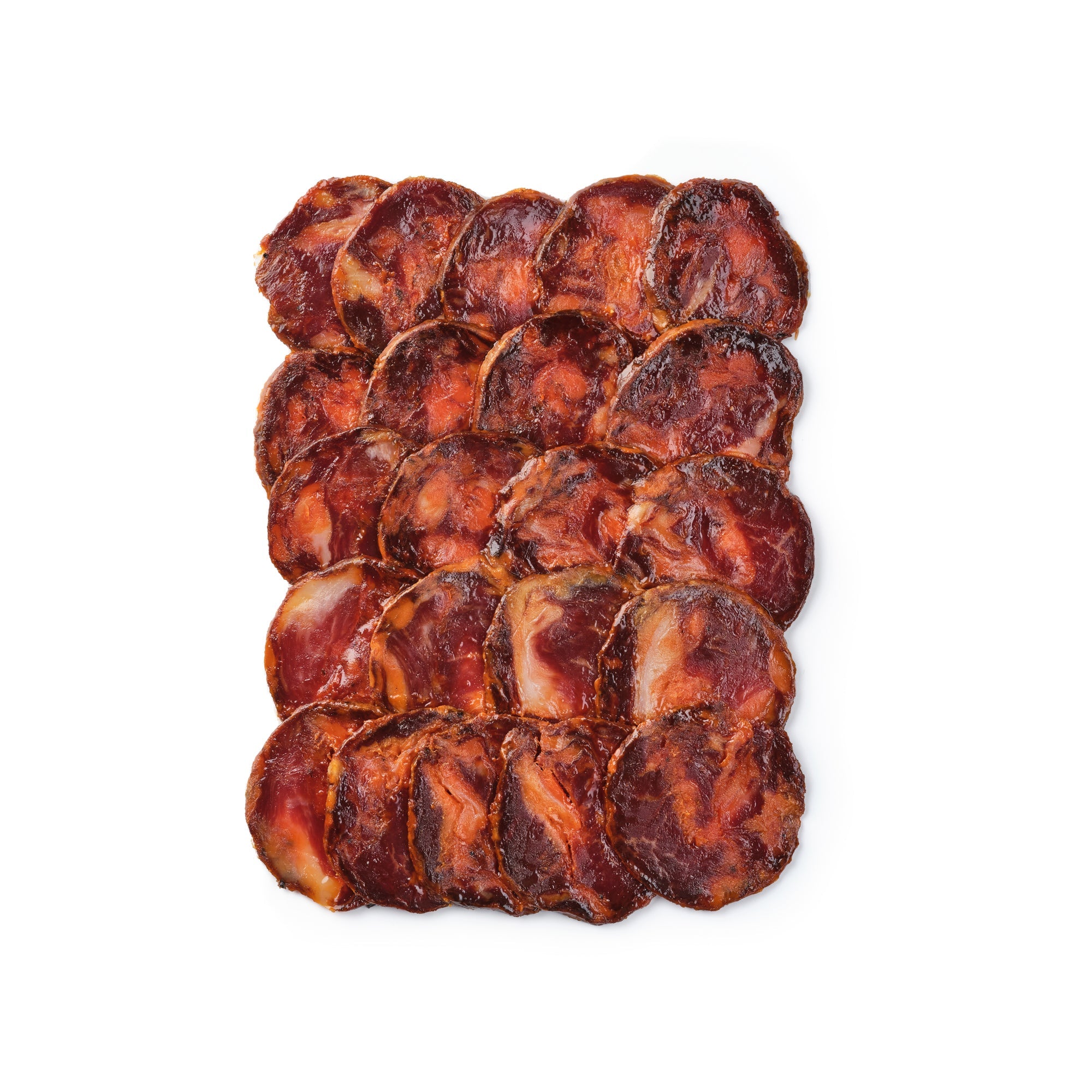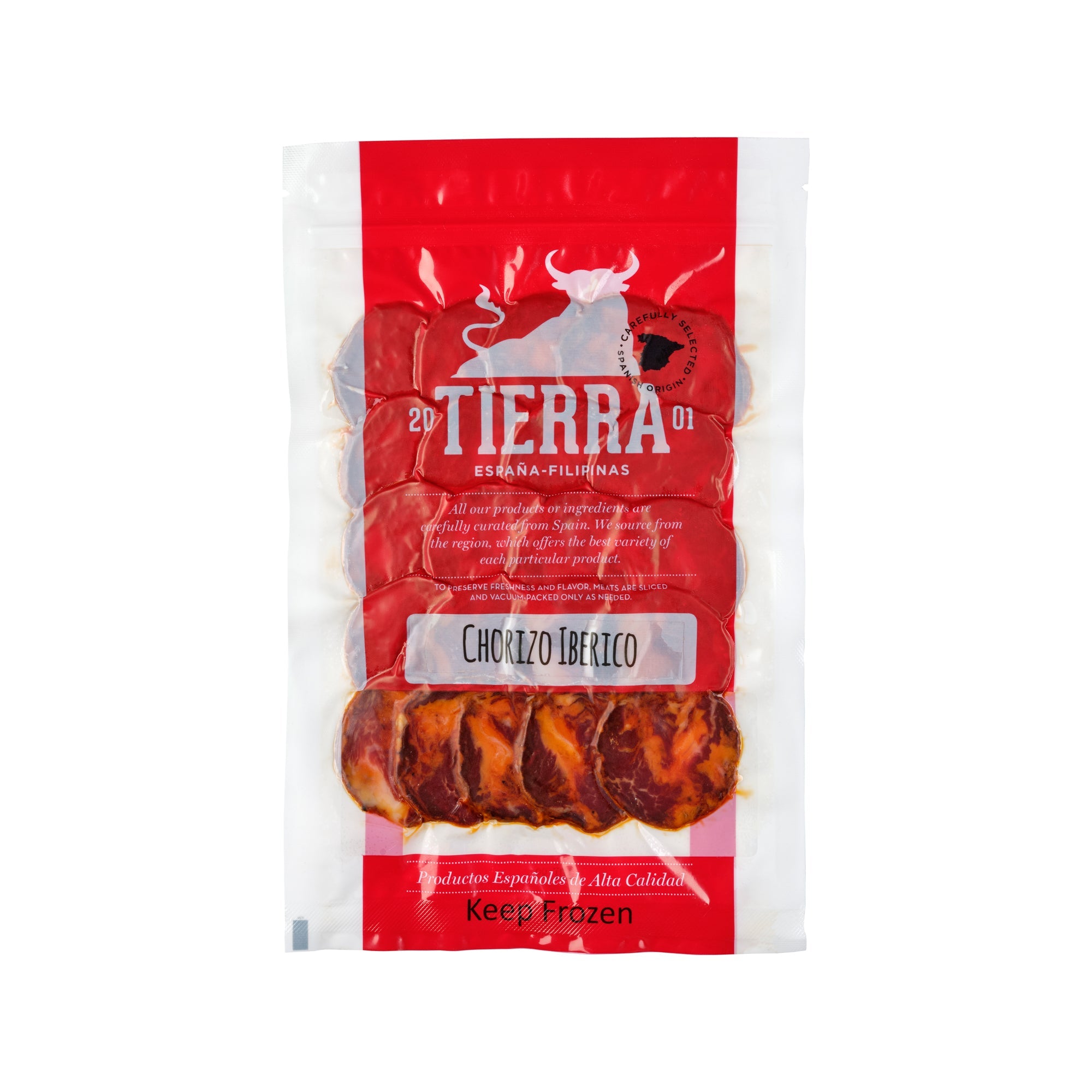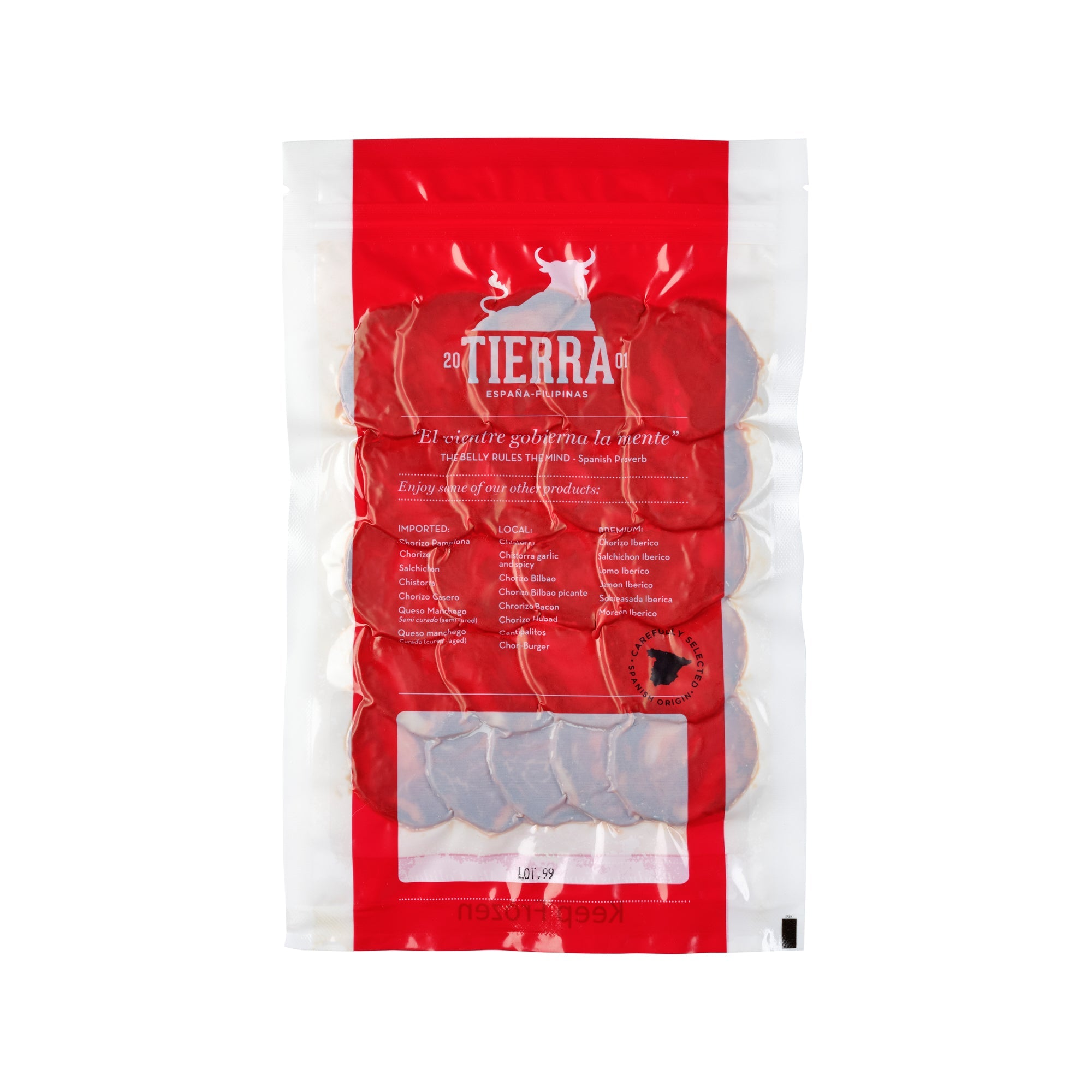 Chorizo Iberico
This is a dry-cured sausage made with the famous Iberico acorn-fed pork of Spain. It is seasoned with the smoky paprika from Western Spain, which gives it its famous red color and complex meaty flavor. This chorizo is rich and fatty with the unique, acorn-flavored sweetness found in the best Iberian hams.

Take it out from the refrigerator and thaw for 2-3 minutes. Remove from the packaging and serve on a charcuterie platter. No need to cook or reheat.
Store in the refrigerator at a temperature between 0°C and 4.5°C, ideally about 1.5°C.
Orders made before the 2PM cut-off will be shipped the same day. Orders made after the 2PM cut-off will be shipped the next day. Delivery will be based on Authenticitie Foods delivery schedule per area.