FREE DELIVERY FOR ORDERS PHP 1,500 AND UP.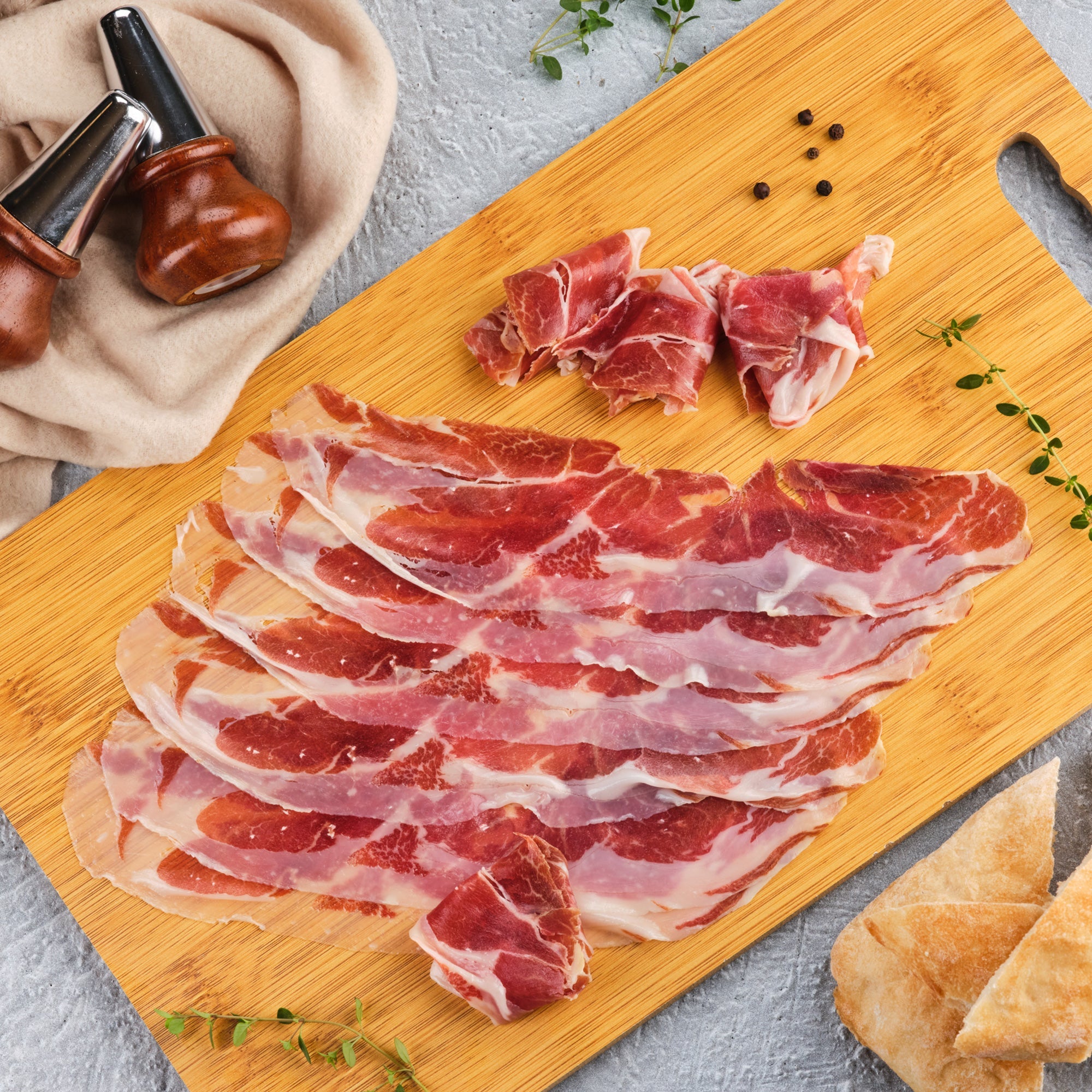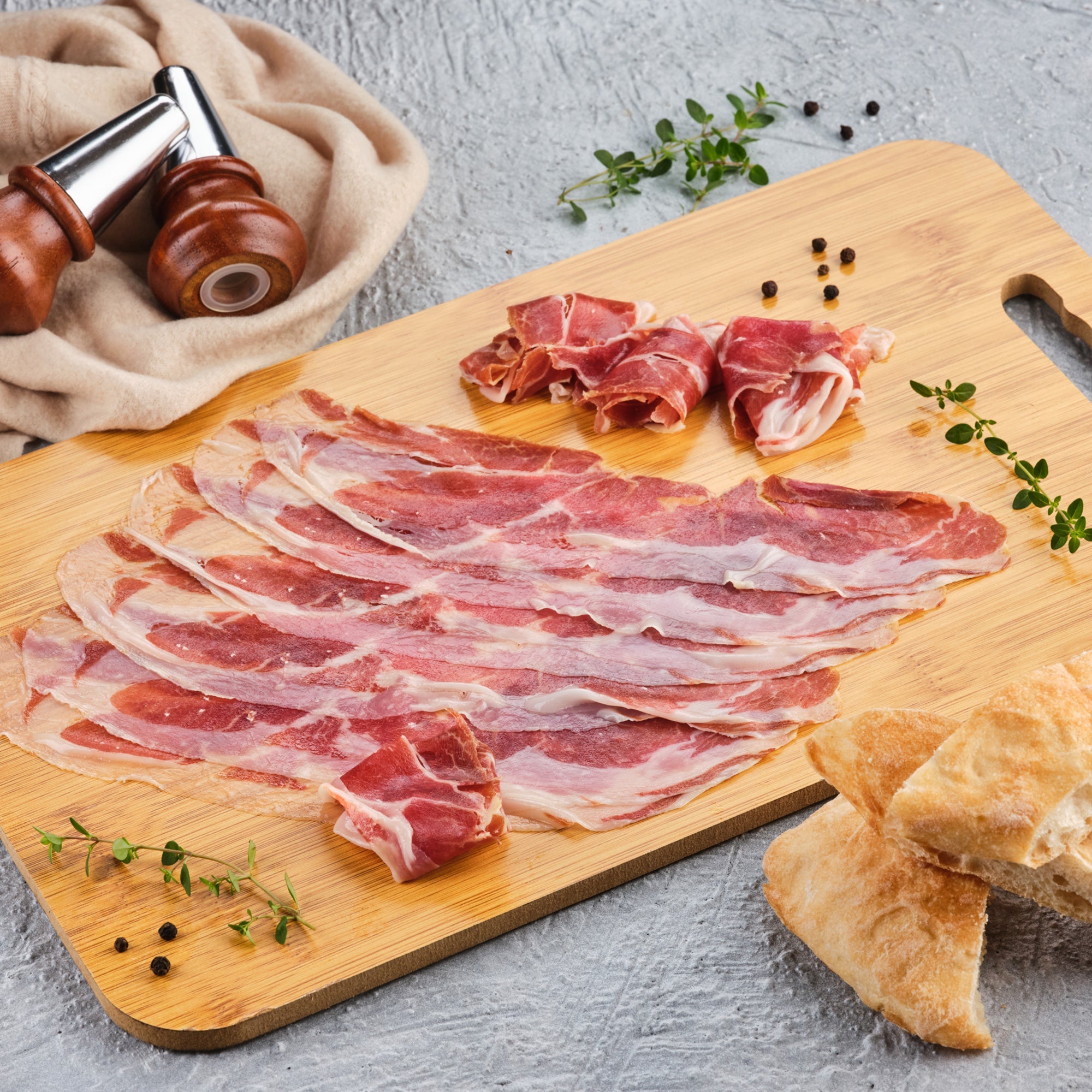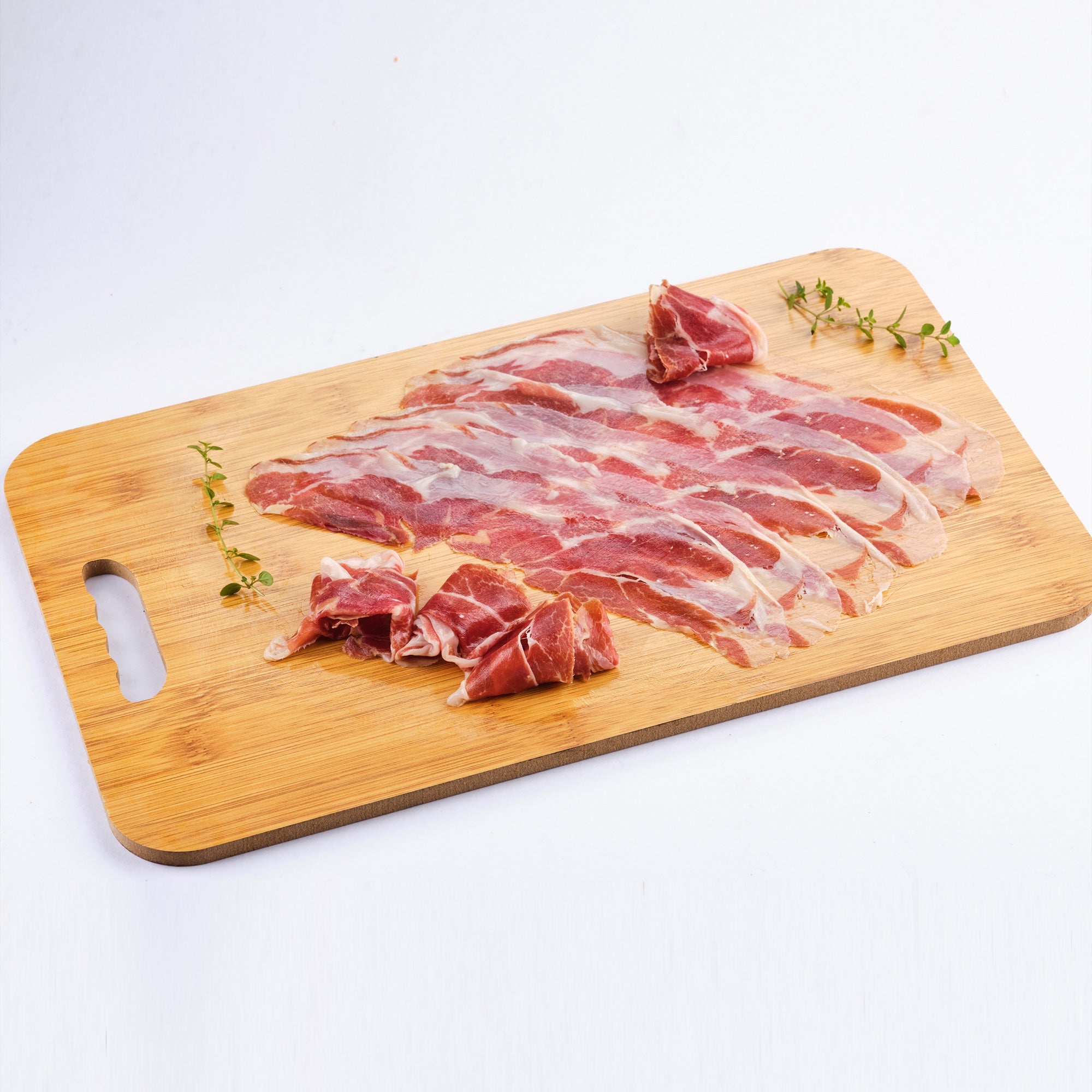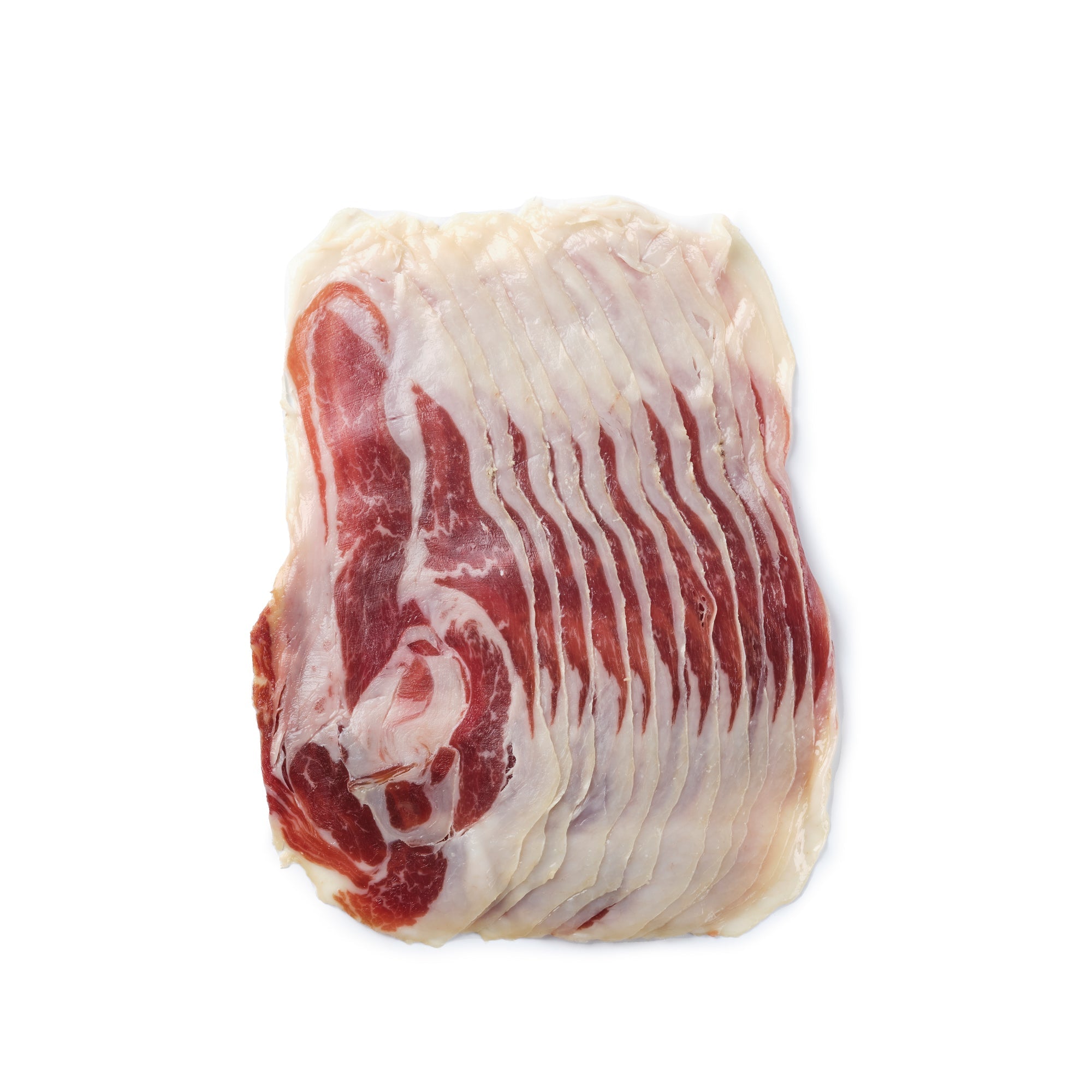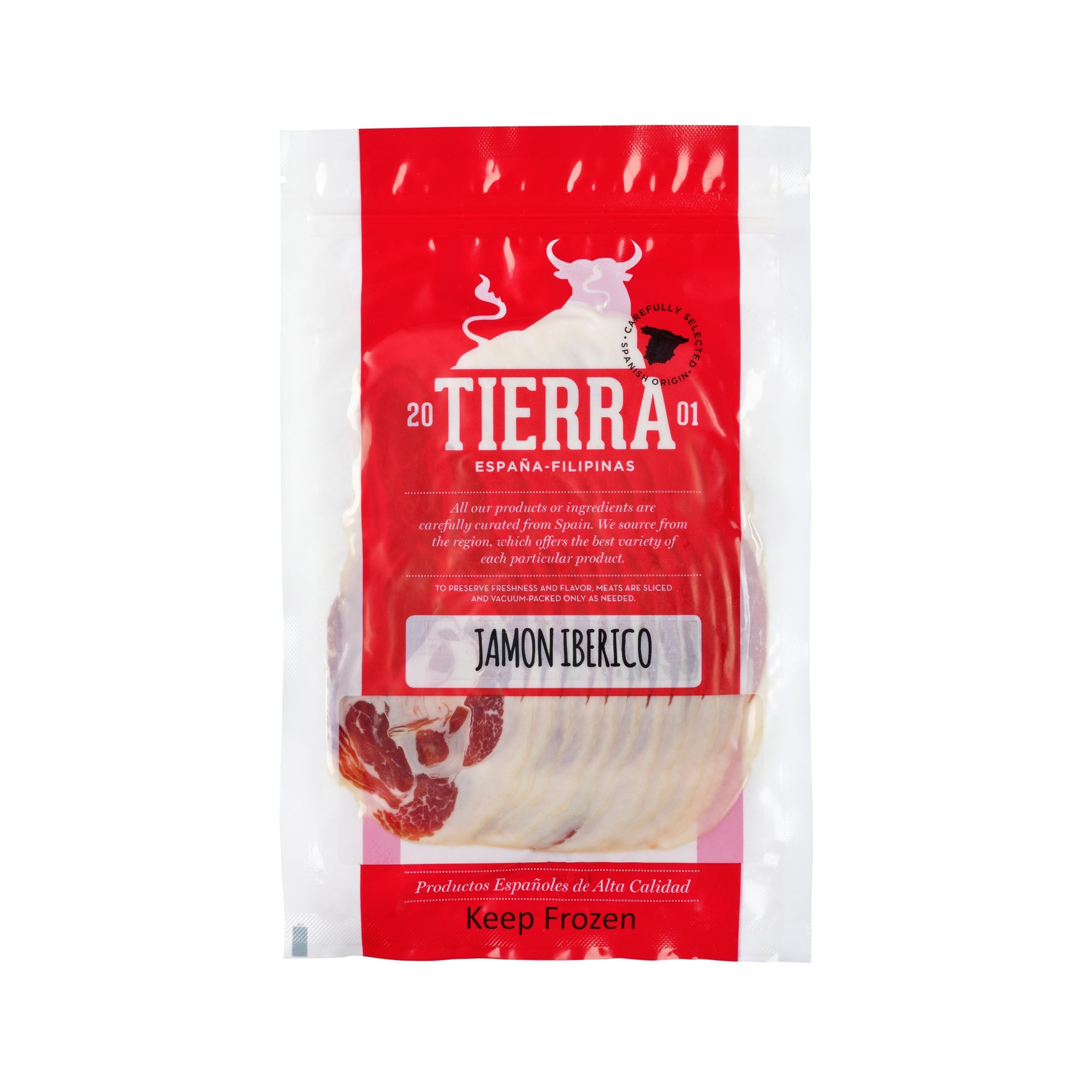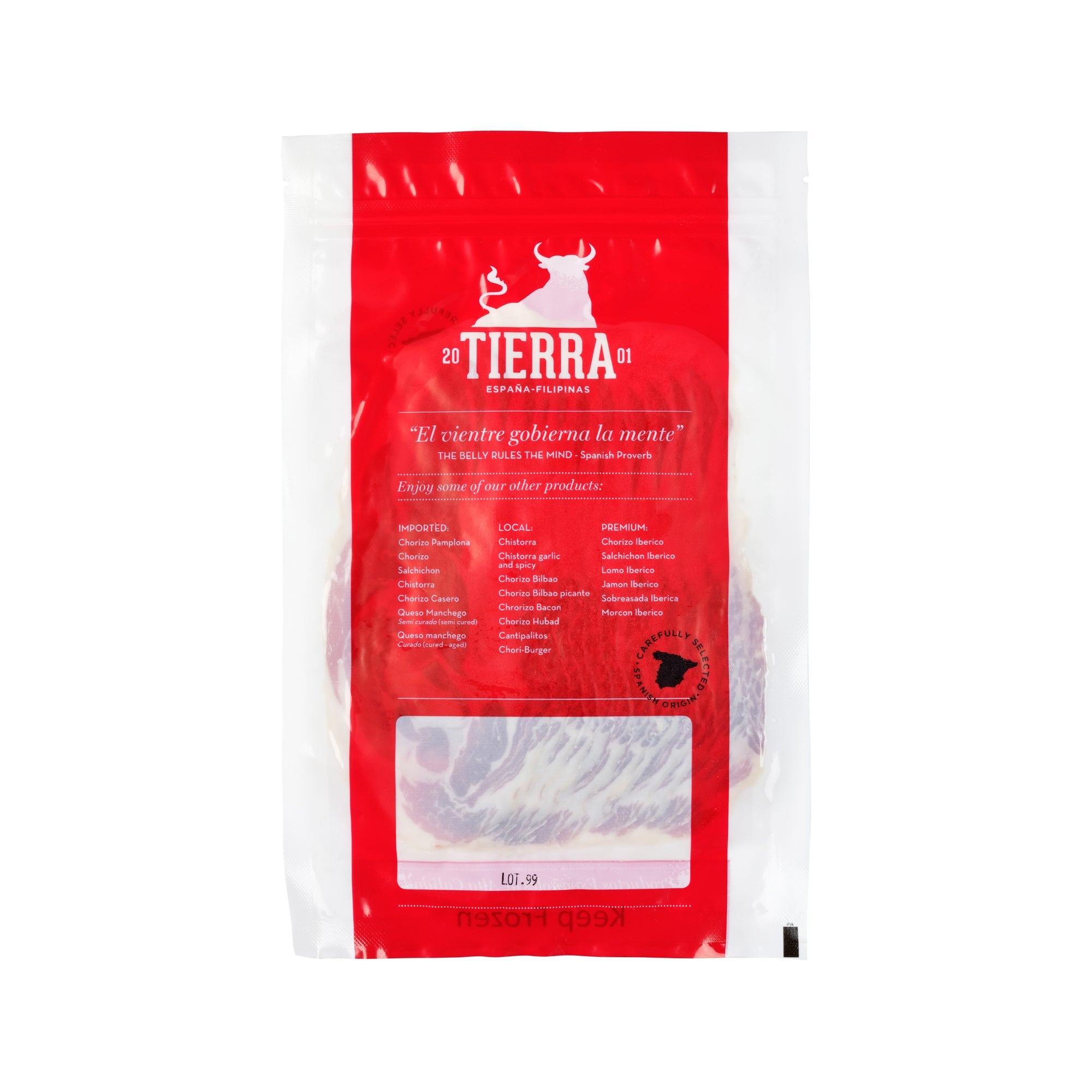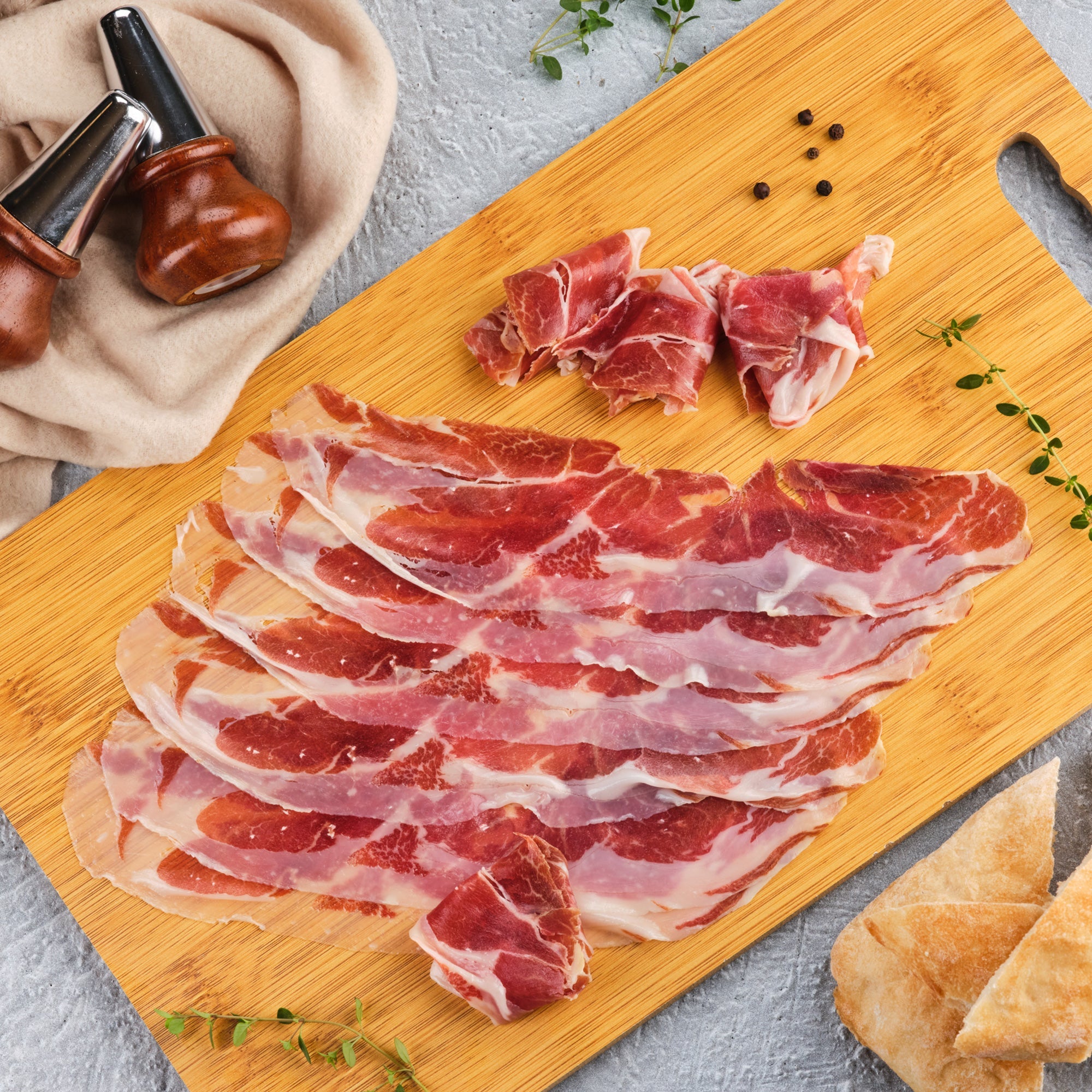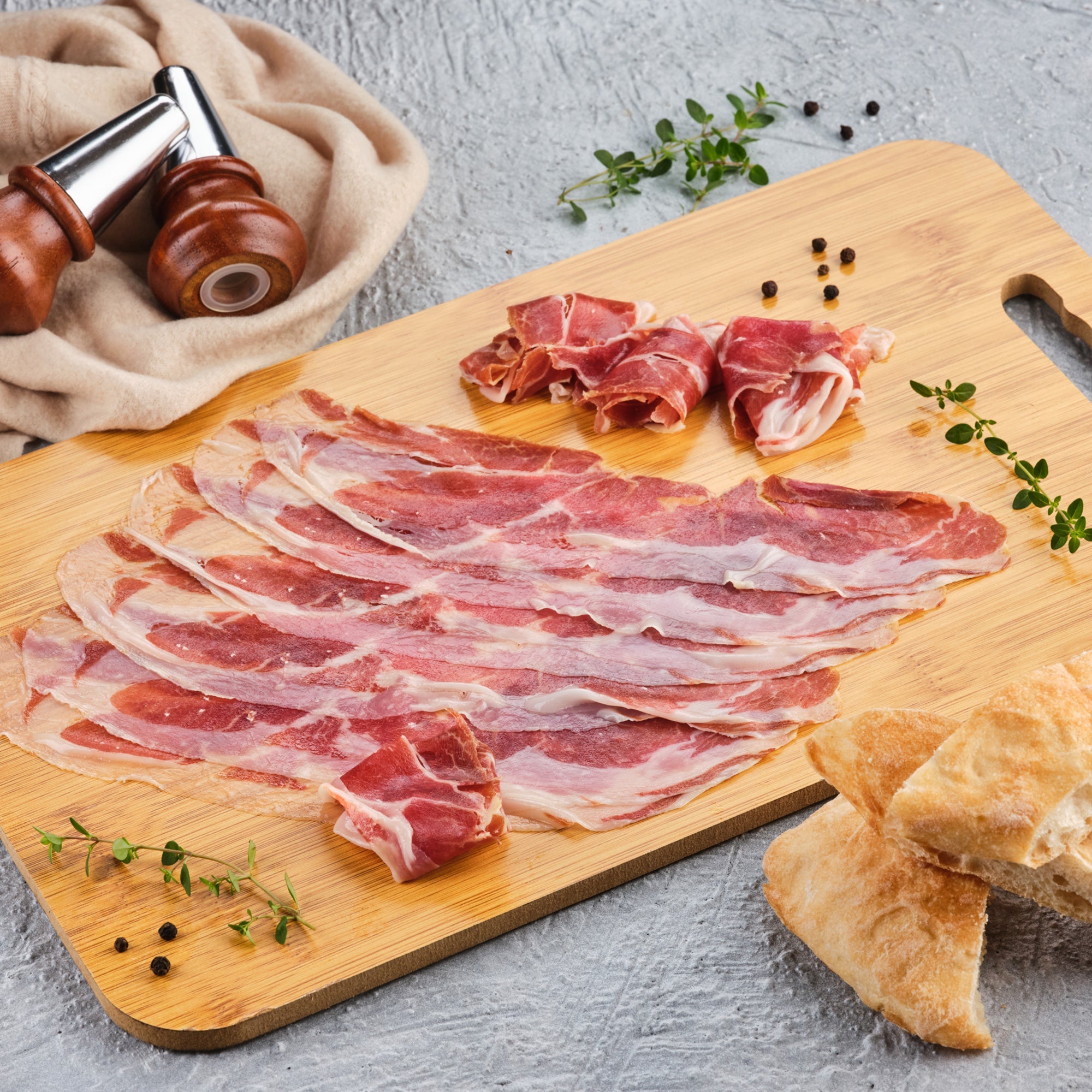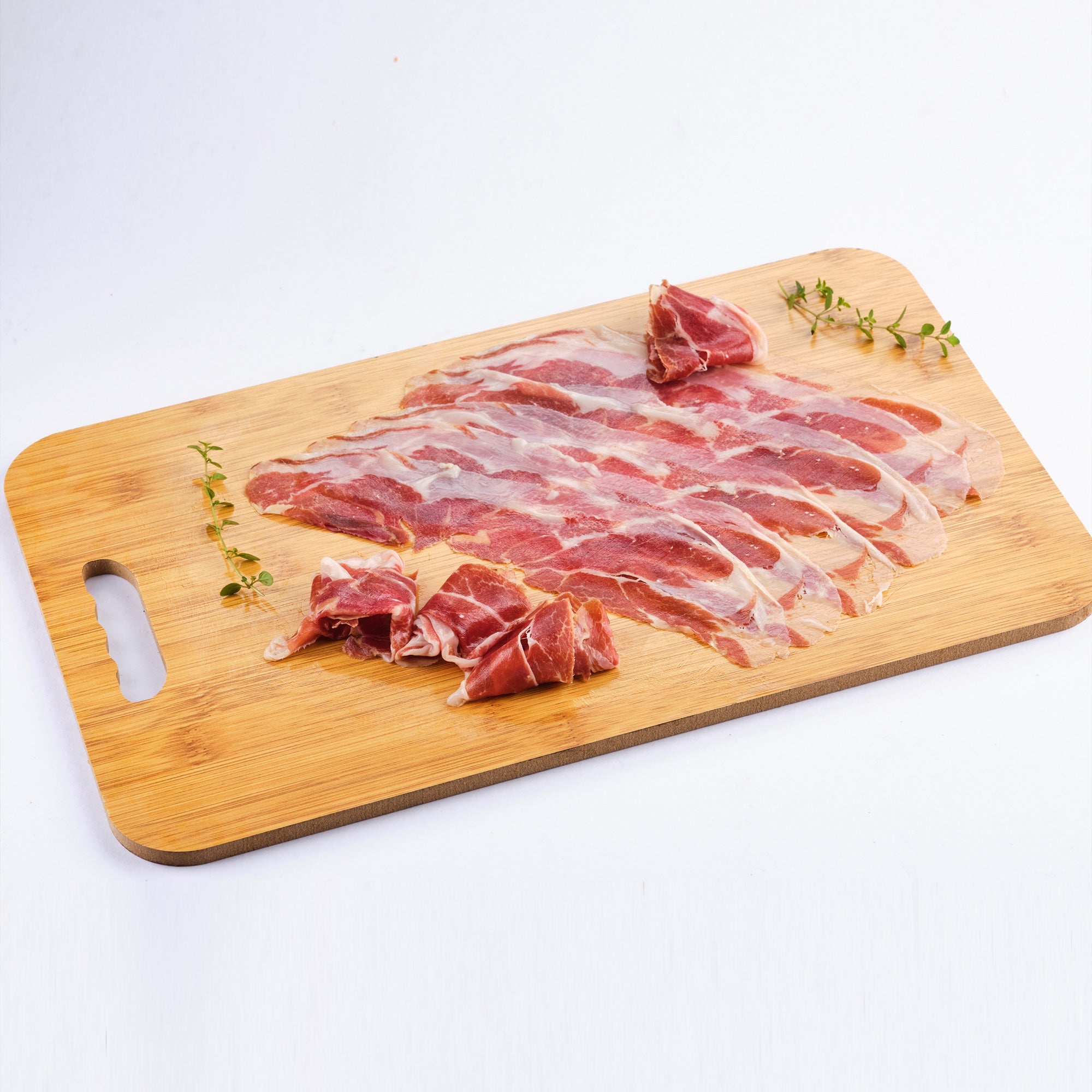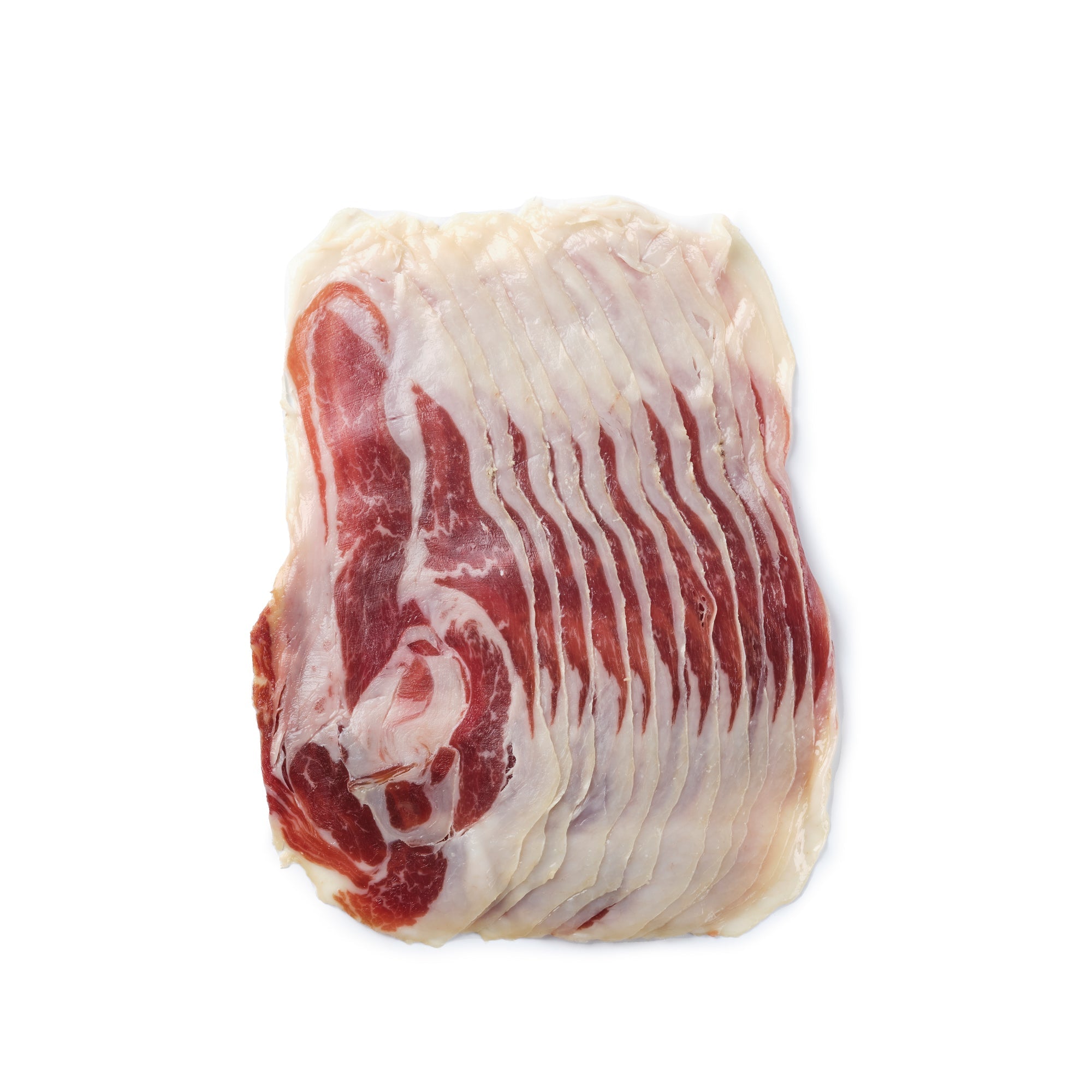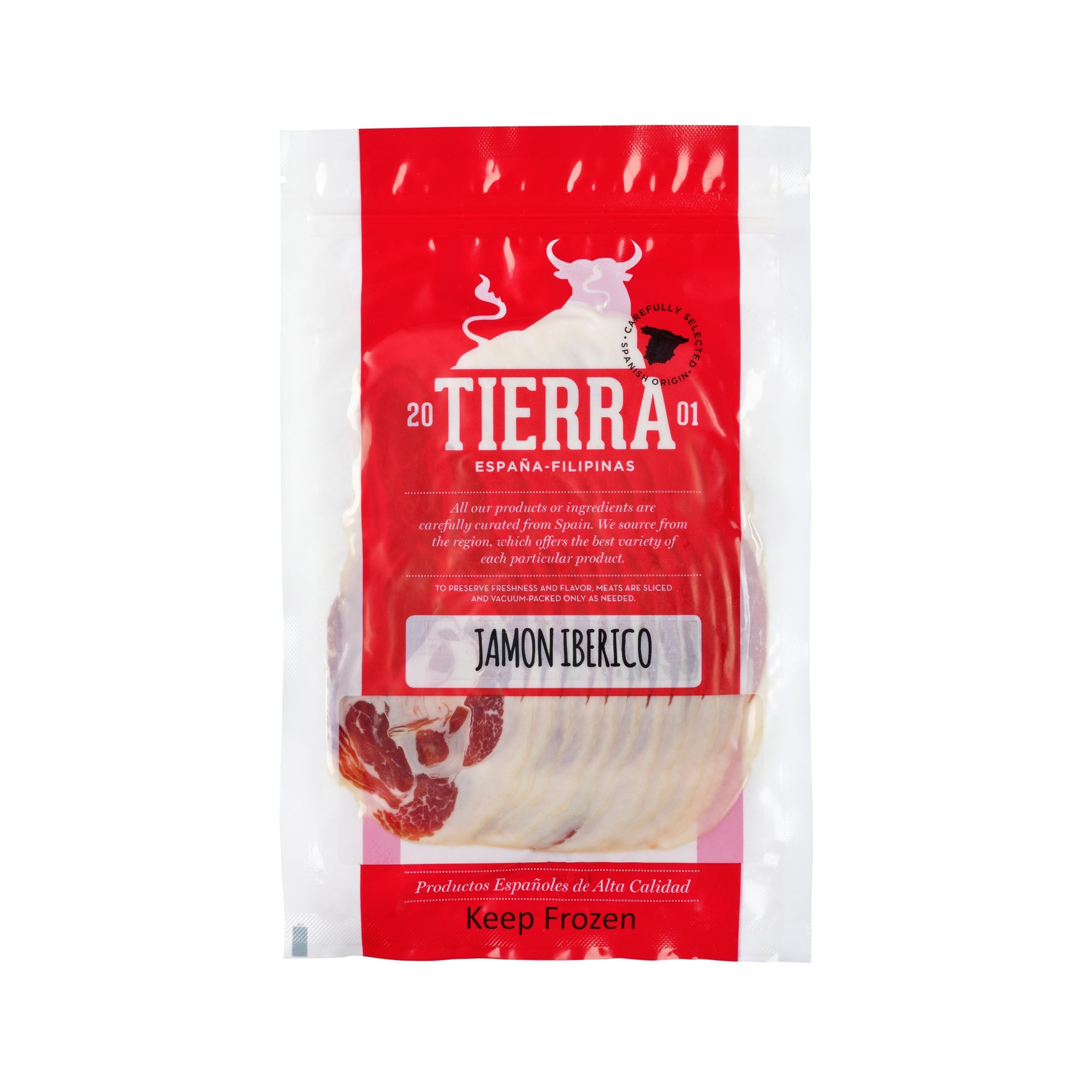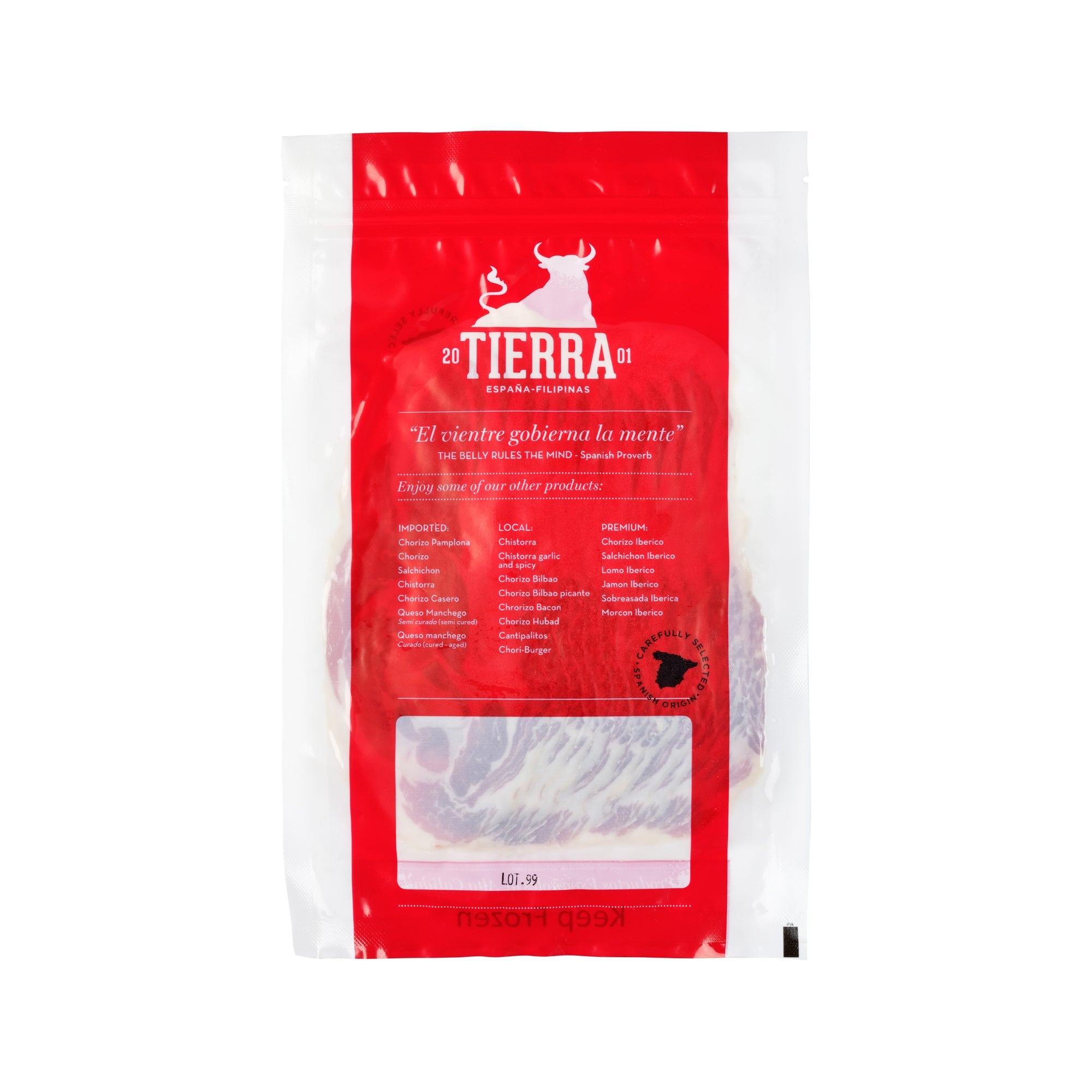 Jamon Iberico
The champion of all Spanish-cured meats, Jamon Iberico is prized for its unique taste and rich, creamy texture that almost melts in your mouth. The sweetness of the acorn-fed pork, the salt curing of the meat, and the 18- to 24-month aging of the Jamon create a symphony of flavors that earn this ham its unrivaled reputation.
Take it out from the refrigerator and thaw for 2-3 minutes. Remove from the packaging and serve on a charcuterie platter. No need to cook or reheat.
Store in the refrigerator at a temperature between 0°C and 4.5°C, ideally about 1.5°C.
Orders made before the 2PM cut-off will be shipped the same day. Orders made after the 2PM cut-off will be shipped the next day. Delivery will be based on Authenticitie Foods delivery schedule per area.