FREE DELIVERY FOR ORDERS PHP 1,500 AND UP.
Salchichon (Extra) on Bagel and Cream Cheese with Avocado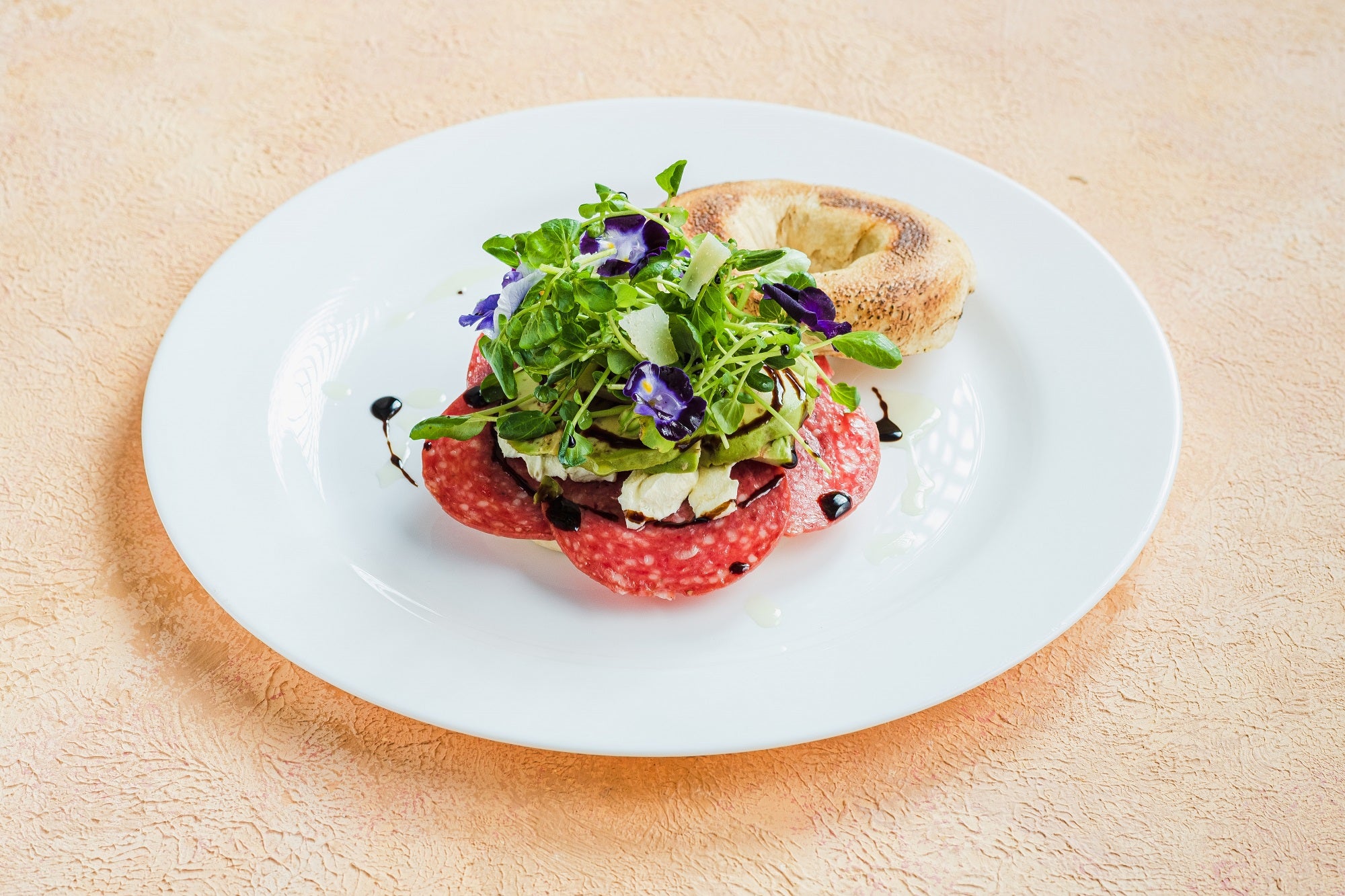 Ingredients:
Salchichon (extra), 6pcs

 

Bagel - sliced in half, 1pc

 

Cream Cheese

 

Watercress, 30g

 

Avocado - sliced, 60g

 

Salt and Pepper

 
Procedure:

Toast the bagel on both sides for 1 minute then set aside. 

 

Brush the toast with cream cheese and layer with salachichon, watercress, and avocado.

 

Season with a little salt and pepper. Serve.