FREE DELIVERY FOR ORDERS PHP 1,500 AND UP.
Rainbow Chard Salad with Tierra Lomo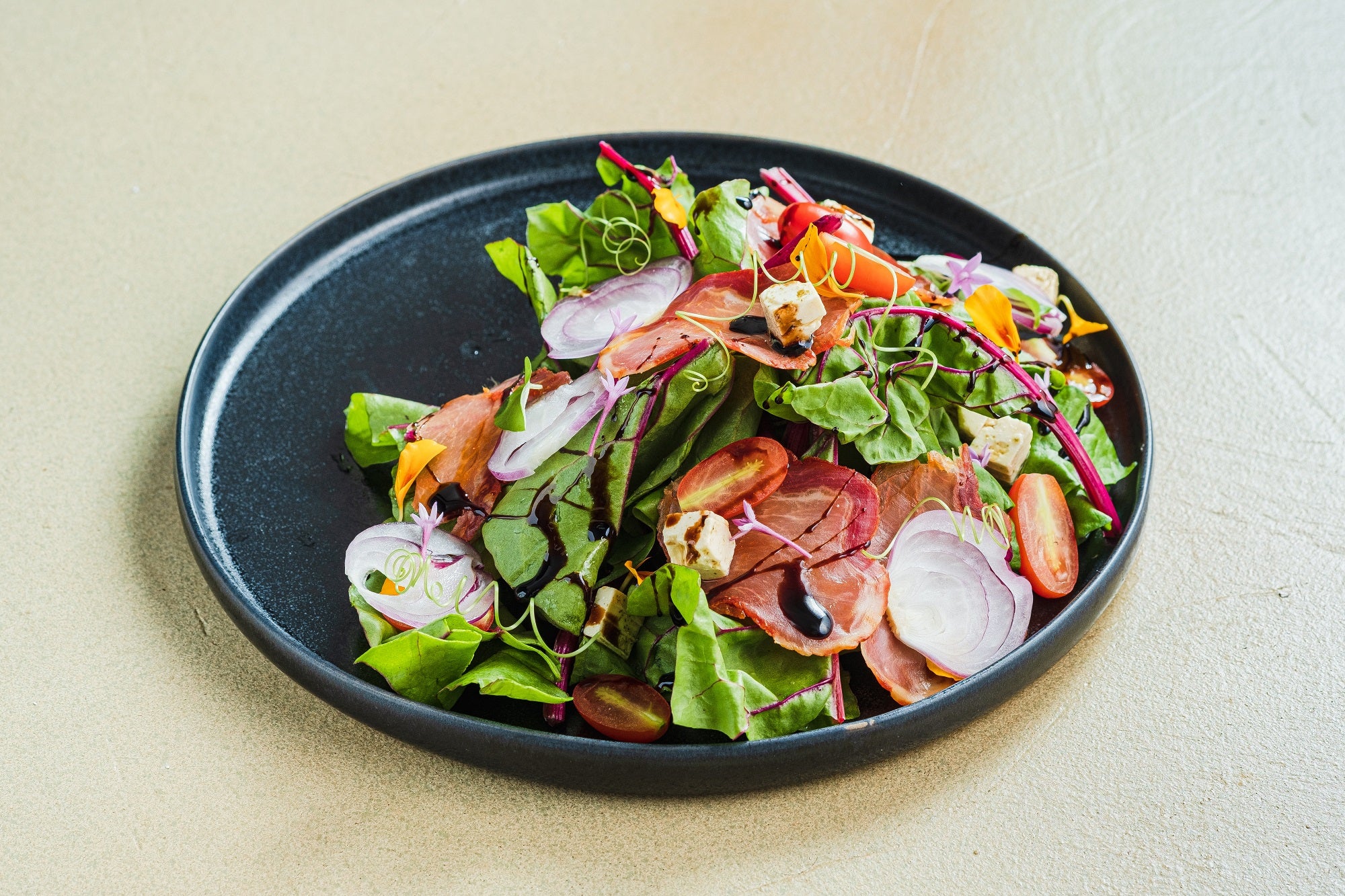 Ingredients:


Lomo, 50g

 

Rainbow Chard - slightly chopped, 150g

 

Cherry Tomatoes, 30g

 

Red Onions - thinly sliced, 30g

 

Feta Cheese, 30g

 

Balsamic Cream, 20ml

 

Extra Virgin Olive Oil, 15ml
Procedure:
On a serving plate assemble the salad by adding the washed and dried rainbow chard, carefully layering it to create some height. Top with onions, feta cheese, cherry tomatoes, and lomo.

 

Drizzle with balsamic cream and extra virgin olive oil. Serve Chilled.