FREE DELIVERY FOR ORDERS PHP 1,500 AND UP.
Patatas Guisadas con Cantimpalitos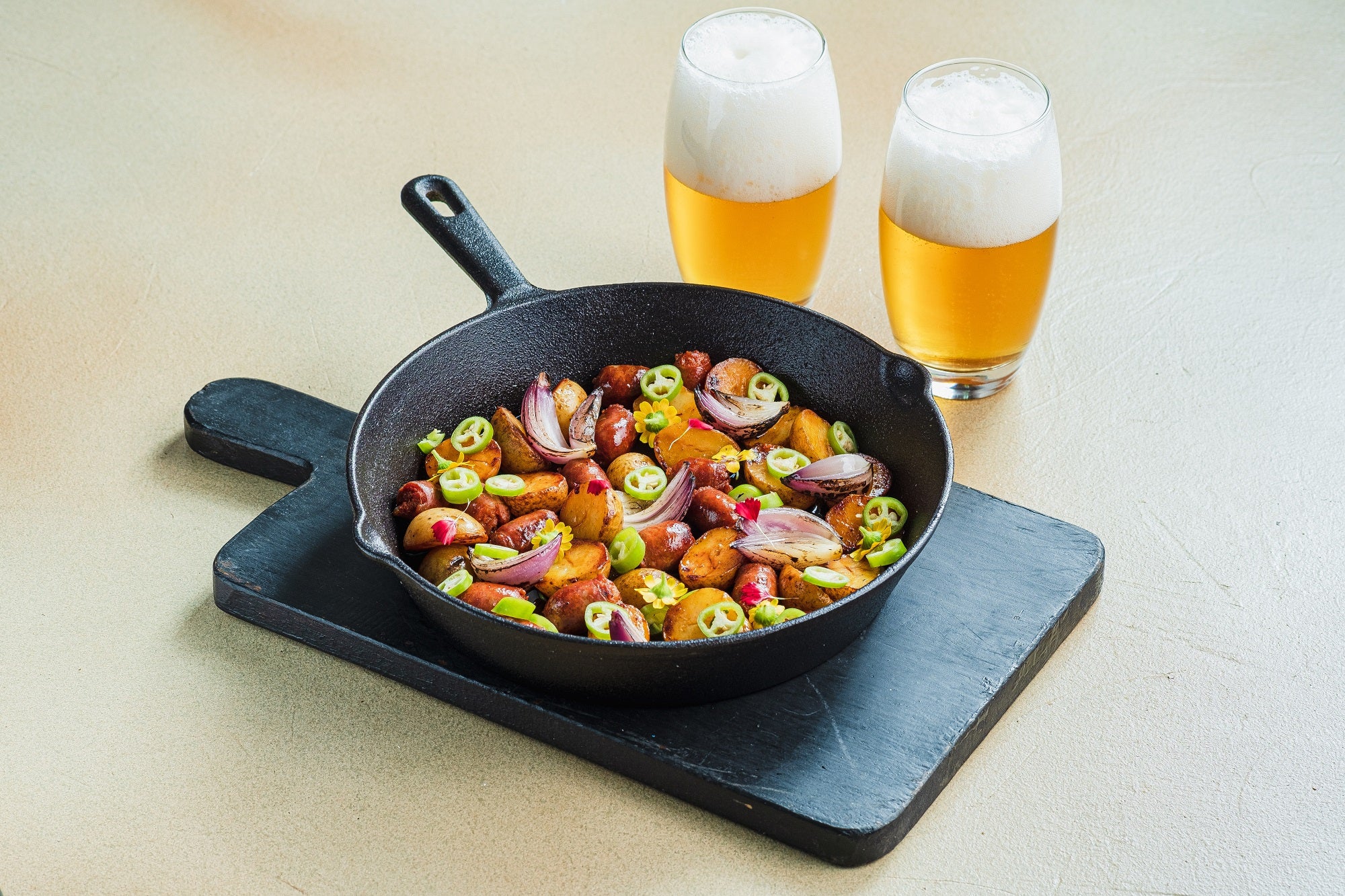 Ingredients:
Cantimpalitos, 200g

 

Marble Potatoes - sliced in half, 150g

 

Onions - quartered, 50g

Green Chili - chopped, 30g

 

Olive Oil, 30ml

 

Chicken Stock, 120ml

 

Salt and pepper

 
Procedure:
In a sauté pan, add the cantimpalitos, marble potato, chicken stock, and olive oil. Bring to a boil and let simmer covered with a lid for 15-20 minutes. 

 

Add the onions, salt and pepper, adjust to high heat and once dry turn the heat off and add the green chili. Serve as an appetizer.