FREE DELIVERY FOR ORDERS PHP 1,500 AND UP.
Paella Negra Y Chistorra Picante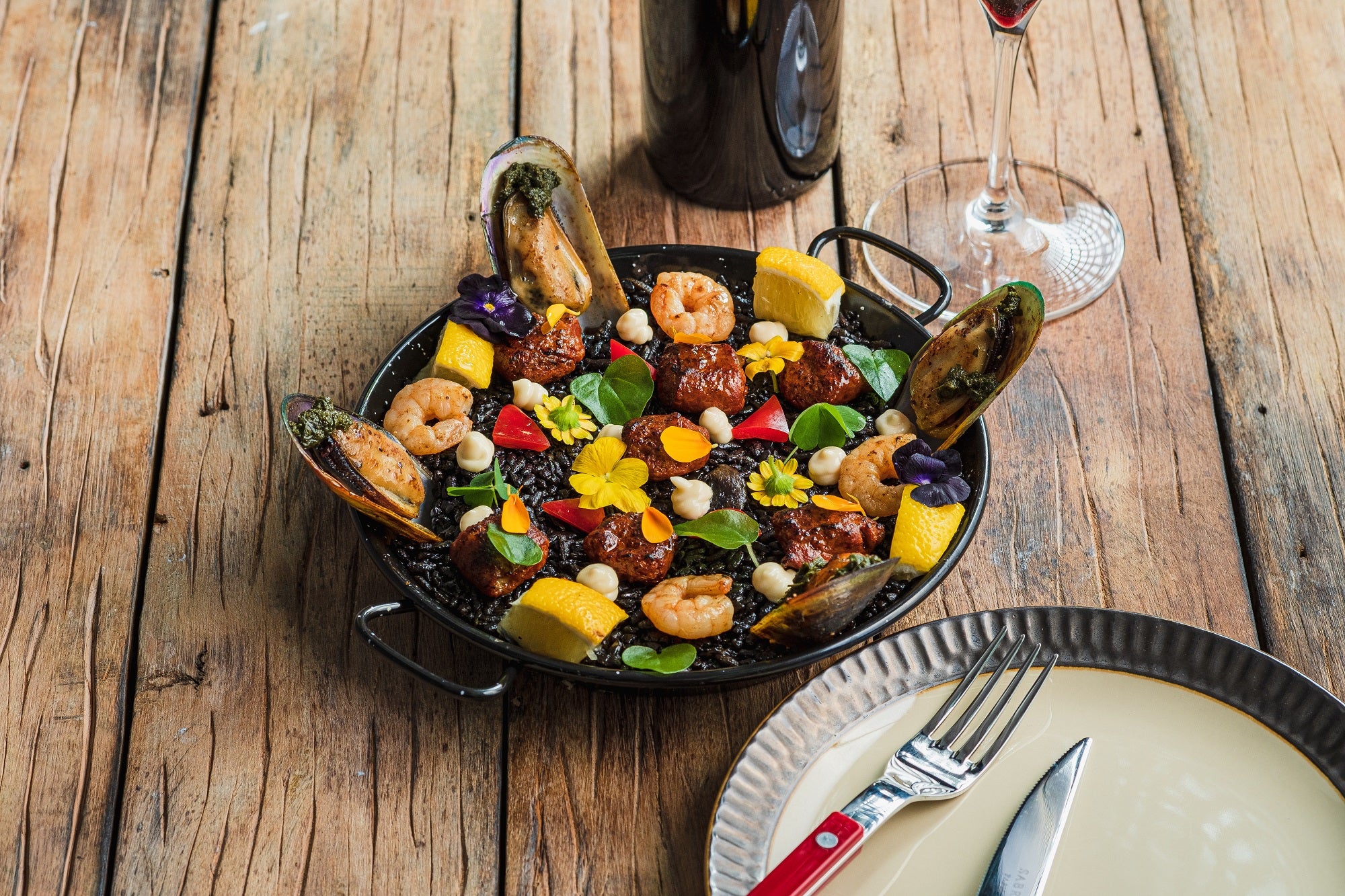 Ingredients:


Paella Chistorra Garlic and Spicy - chopped, 100g

 

Squid Ink, 20ml

 

Bomba Rice, 150g

 

Garlic - minced, 30g

 

Shrimp - peeled and deveined, 40g

 

Seafood Stock, 300ml

 

Red Bell pepper - sliced, 30g

 

Aioli, 20g

 

Olive Oil, 20ml

 

Salt and Pepper
Procedure:
Sauté the Garlic and rice in olive oil over medium high heat for 2-3 minutes. Add Squid ink and chistorra and sauté for another minute. 

 

Add half of the stock and keep mixing for 2-3 minutes.  Adjust seasoning and lower the heat to the lowest setting. Top with shrimp and bell pepper, add the remaining stock, and cover with foil and let cook for another 15-20 minutes.

 

Garnish with lemon wedge and drops of aioli.