FREE DELIVERY FOR ORDERS PHP 1,500 AND UP.
Chistorra Aglio Oglio Pasta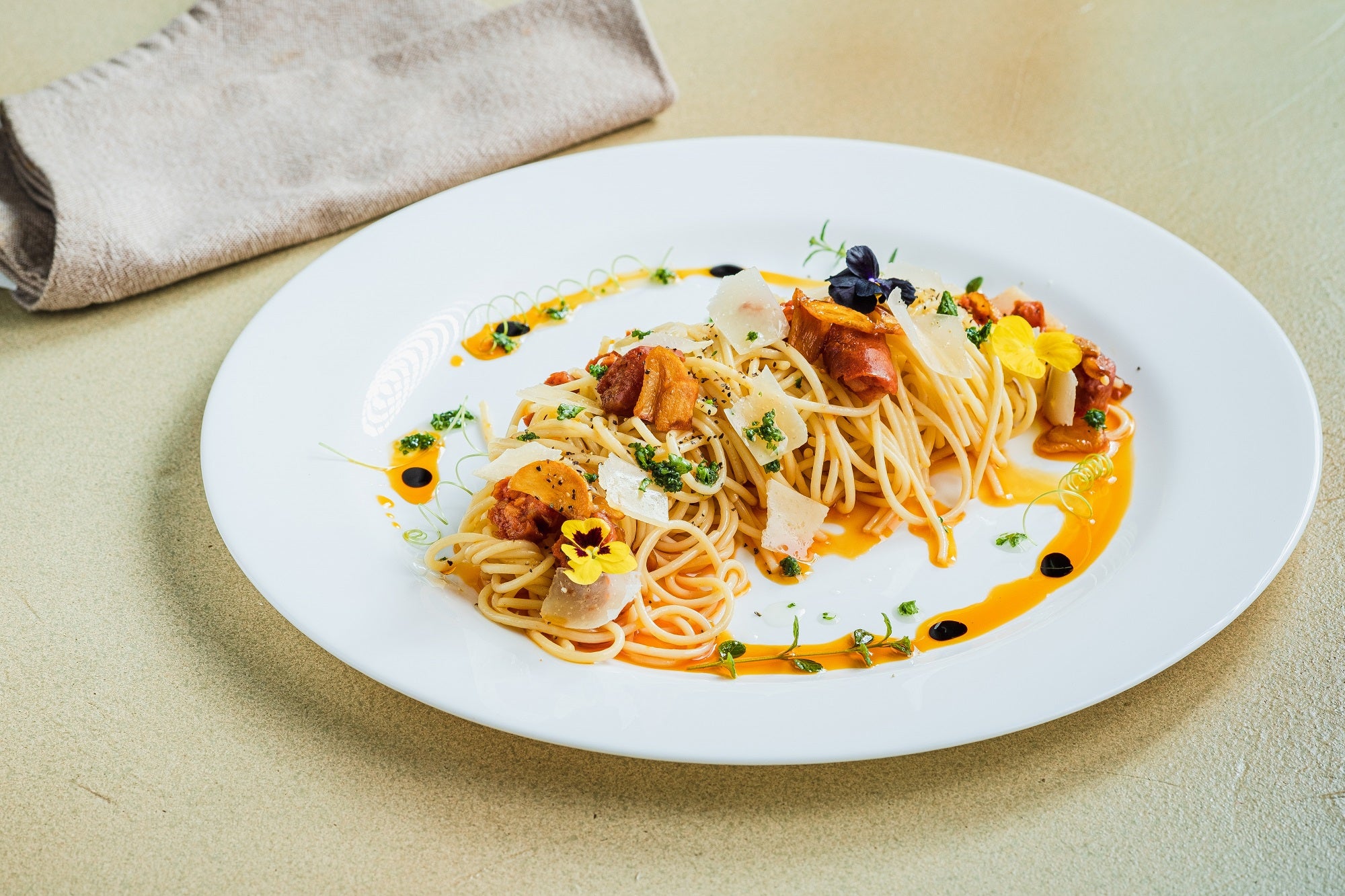 Ingredients: 
Spaghetti Pasta - cooked, 180g

Chistorra - sliced, 60g

 

Garlic - minced, 2T

 

Shaved Parmesan Cheese

 

Olive Oil, 4tbsp

 

Pasta Water

 

Salt and Pepper

 
Procedure:
Sauté garlic and Chistorra in olive oil until lightly browned. Add cooked pasta. Season with salt and pepper. Add a little amount of pasta water if needed and sauté for another minute or until slightly dried.

 

Garnish with chopped parsley and shaved Parmesan.