FREE DELIVERY FOR ORDERS PHP 1,500 AND UP.
Garlic Butter Kasekrainer with Grilled Focaccia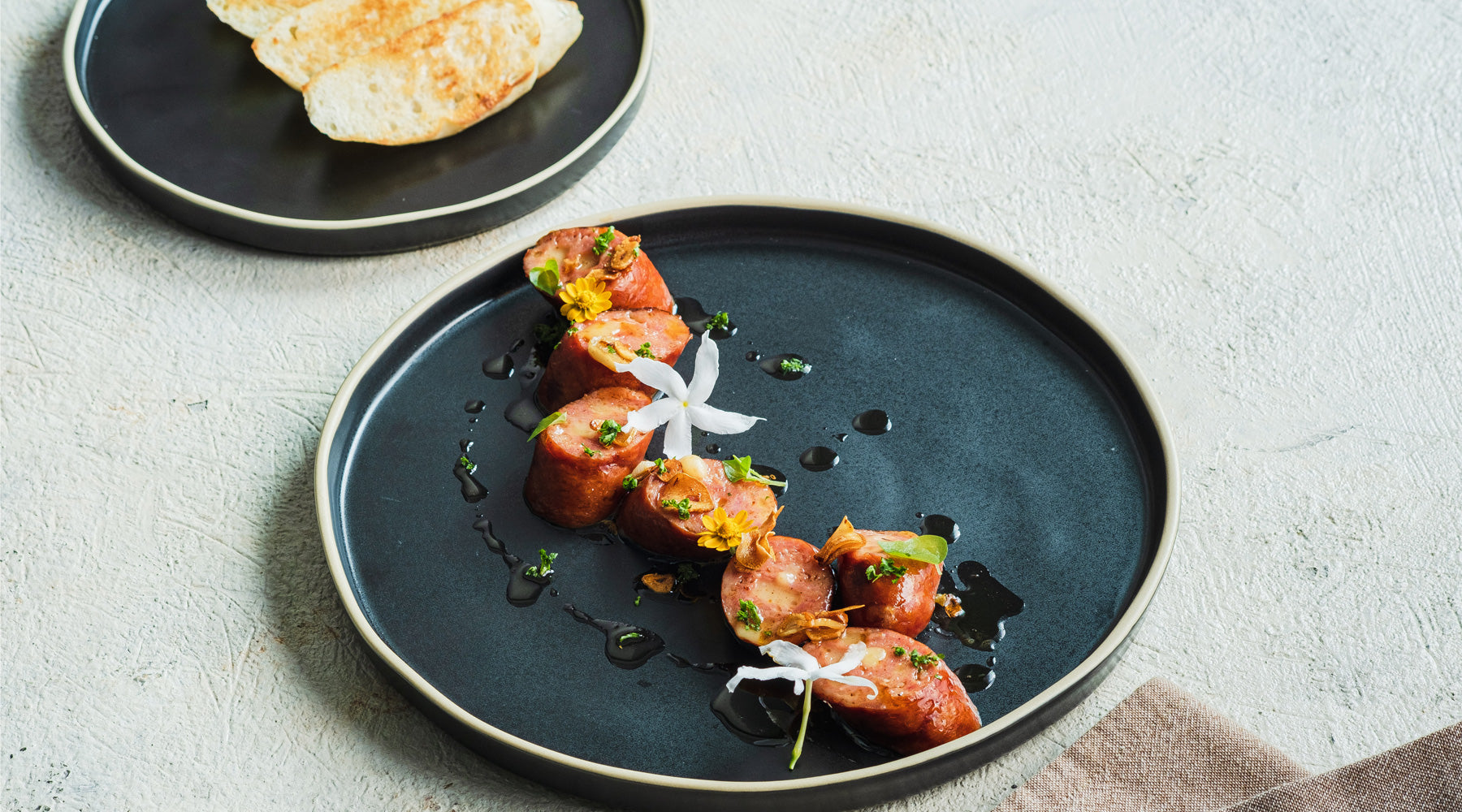 Want to eat a delicious meal but don't have time for those tedious cooking process? Meatcraft Kasekrainer sausage, with all its emmental cheese goodness, paired with grilled focaccia is a delectable meal prepared in just 10 minutes!
Ingredients:
Kasekrainer Sausage, 2pcs 

Crispy Garlic, 2tbsp 

Salted Butter, 60g 

Chopped Parsley, 5g 

Focaccia Bread, 3slices 
Procedure:
Cook the Kasekrainer Sausage in boiling water covered with a lid for 5 minutes. Once cooked transfer on a serving plate, and slice according to the thickness that you prefer.
On a sauté pan, slightly brown the butter over high heat and drizzle on top of the sausage. Sprinkle the crispy garlic on top of the sausage and garnish with chopped parsley. Serve with grilled focaccia bread on the side.