FREE DELIVERY FOR ORDERS PHP 1,500 AND UP.
Canapé of Hungarian Sausage, Mozzarella, and Cherry Tomatoes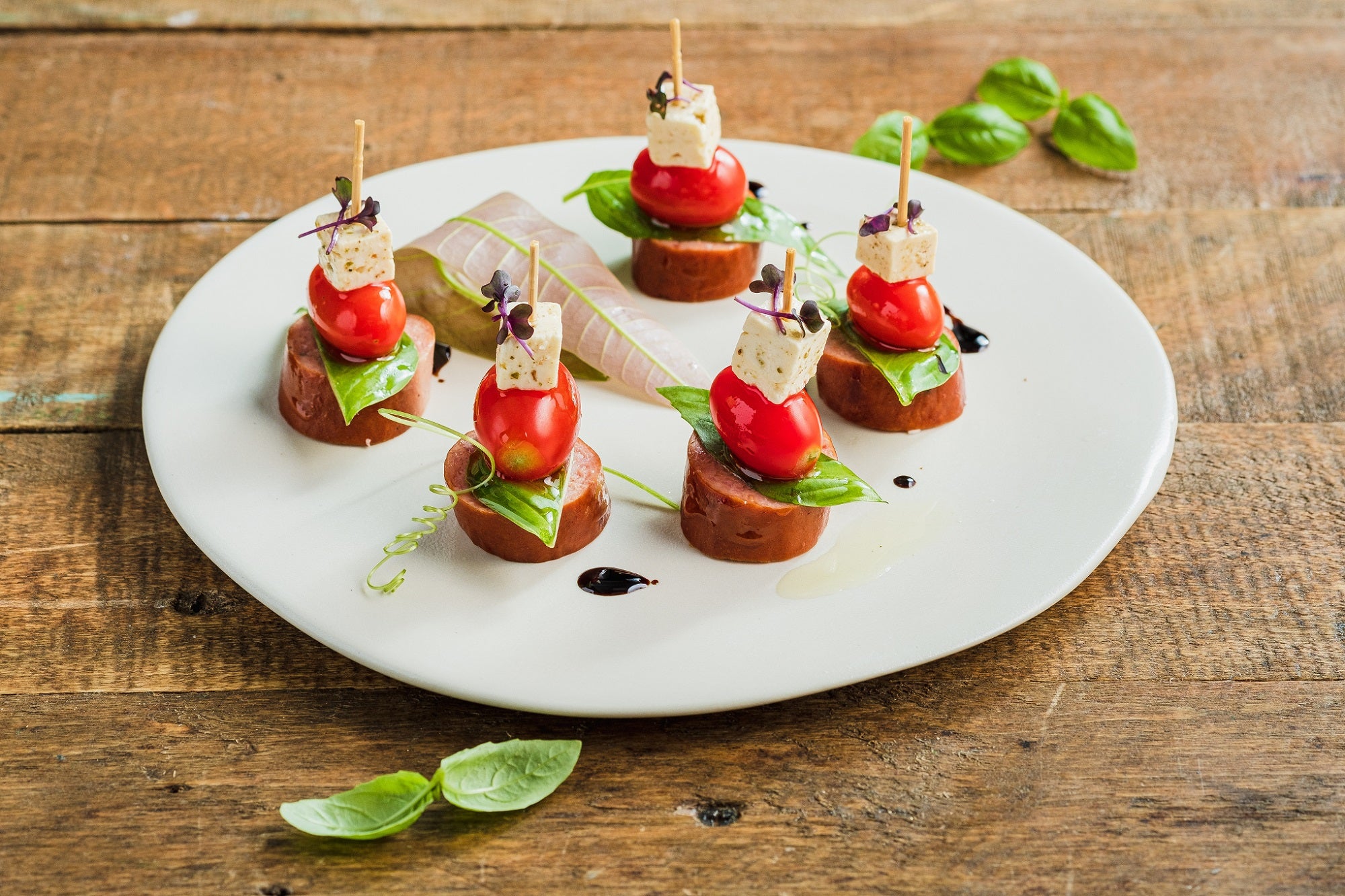 Hungarian sausage can be more than just a grilled meat. It can also serve as a meaty alternative for the typical canape served with bread.
Ingredients:
Hungarian Sausage, 2pcs

 

Mozzarella, Bocconcini, 12pcs

 

Cherry Tomatoes, 12pcs

 

Sweet Basil, 12 leaves

 

Cocktail Picks (toothpicks), 12pcs

 

Extra Virgin Olive Oil, 20ml

 
Procedure:
Cook the sausage in boiling salted water for 5minutes, drain and set aside. Let cool for another 5 minutes and slice into 1 inch - 3/4 inch round pieces to produce 12 slices.

 

Top the sausage with bocconcini followed by the sweet basil leaf, and cherry tomatoes on top. Secure (impale) the canapé with the cocktail pick all the way through and drizzle with olive oil. Repeat on the remaining pieces to create 11 more canapés. Serve on a platter.