FREE DELIVERY FOR ORDERS PHP 1,500 AND UP.
Buttered Corn and Sausage Melt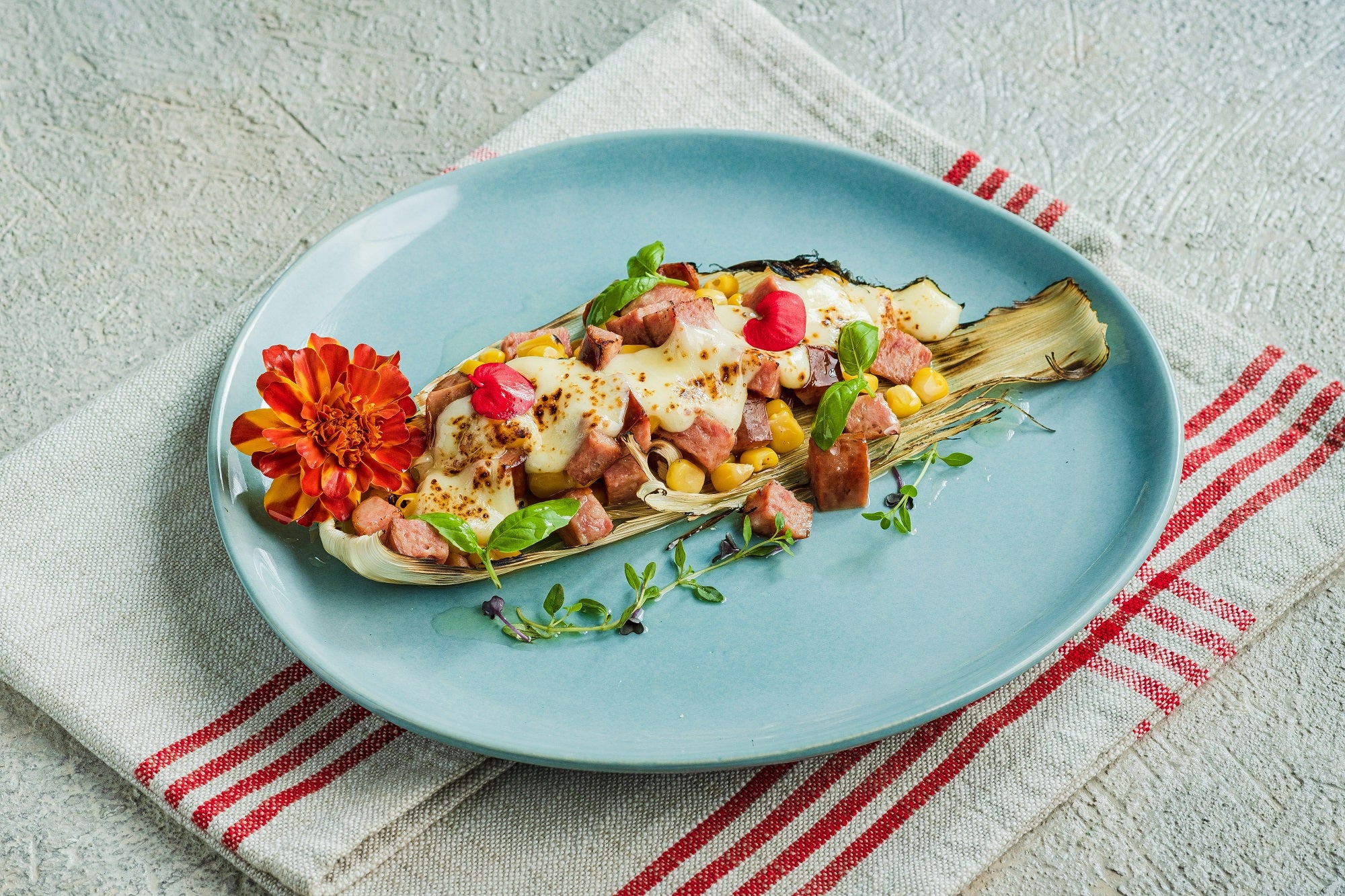 Whether you're in the mood for something smoky, savory or cheesy, you're sure to taste all you've been craving for in this buttered corn and Schublig sausage melt recipe.
Ingredients:
Schublig - chopped into small cubes, 1pc

 

Canned Kernel Corn, 150g

 

Unsalted Butter, 40g

 

Pepper - pinch

 

Mozzarella Cheese - chopped, 60g 
Procedure:
On a non-stick skillet, sauté the chopped schublig in half of the butter over medium heat for 2 minutes then add the corn kernels and the remaining butter and sauté further for another minute.

 

Transfer the corn and sausage mixture into a small ramekin and top with the chopped mozzarella. Bake in a pre-heated oven at 190°C for 5 minutes or until slightly golden brown. Serve piping hot.