FREE DELIVERY FOR ORDERS PHP 1,500 AND UP.
Bratwurst Pintxo with Grilled Bell pepper and Truffled Cheese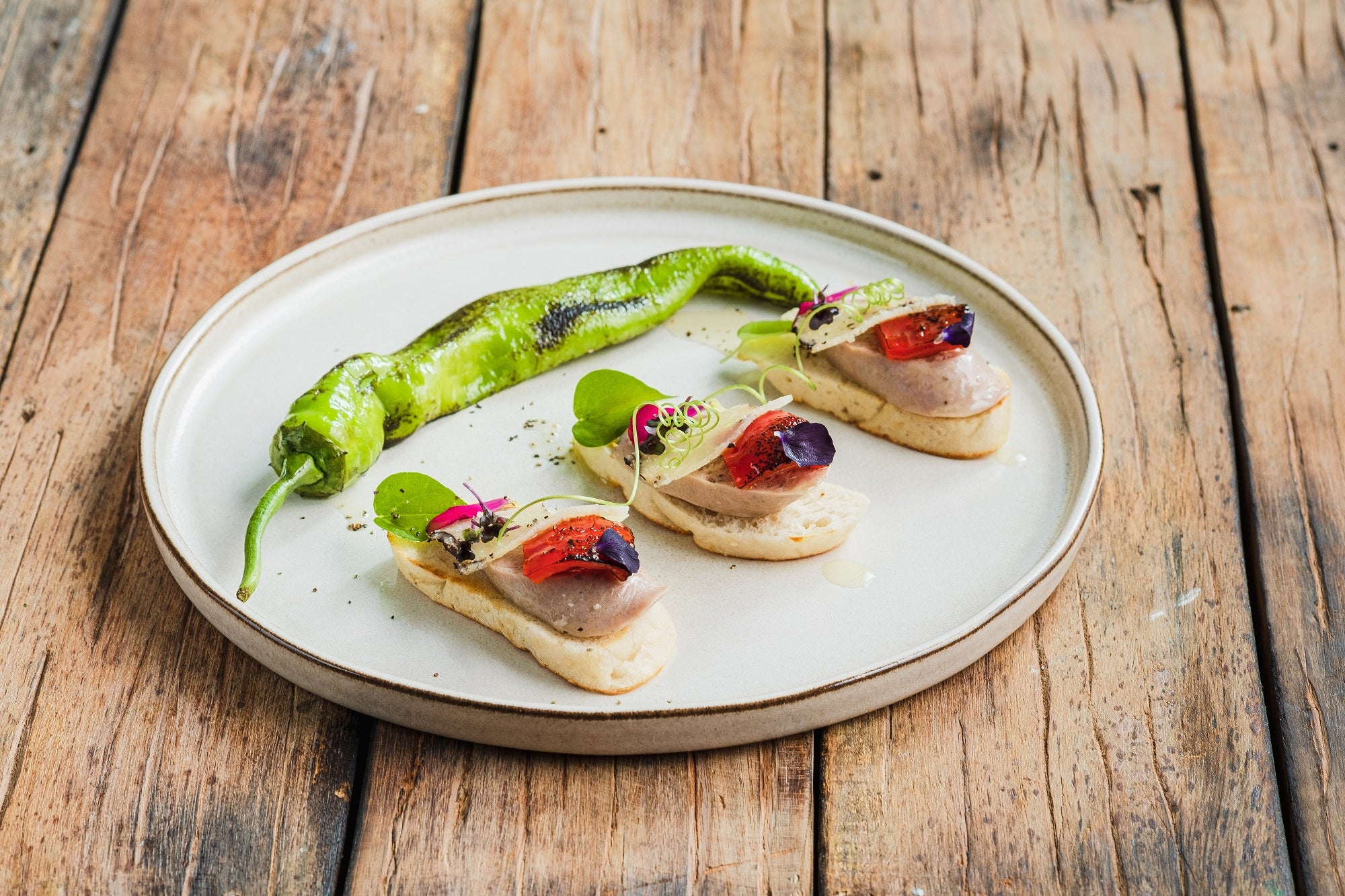 Don't be fooled with this Bratwurst Pintxo as it may be small in size but bold in flavor!
Ingredients:
Bratwurst, 2pcs

 

Sliced Baguette, 12pcs

 

Grilled Bell Peppers, 180g 

 

Parmesan Truffled Cheese - grated 

 
Procedure:
Cook the sausage in boiling salted water for 5 minutes, drain and set aside. Let cool for another 5 minutes and slice into 1 inch - 3/4 inch round pieces to produce 12 slices.

 

Toast the baguette for 1-2 minutes or until slightly warm and crispy. Slice the grilled bell peppers into 12 equal pieces.

 

Top the baguette with the sliced sausage followed by the grilled bell pepper then topped with grated parmesan truffle cheese. 

 

Repeat on the remaining pieces to create 11 more Pintxos. Serve on a platter.