FREE DELIVERY FOR ORDERS PHP 1,500 AND UP.
Bangers and Mash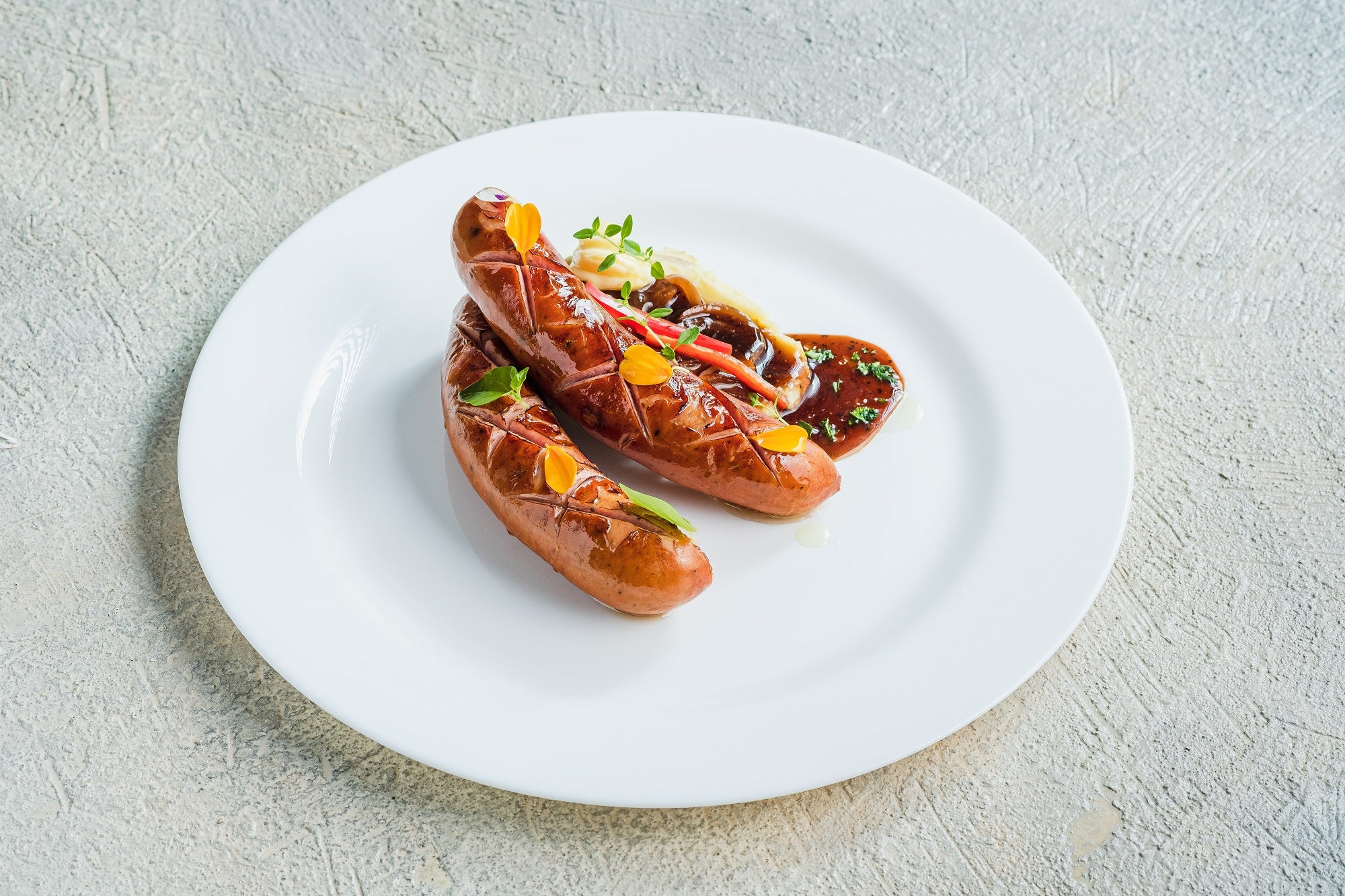 Smoky and garlic flavored sausage cooked in 7 minutes? What a banger!  Partner it with mashed potato to complete your flavorful meal.

Ingredients:
Kielbasa, 2pcs

 

Mashed Potato, 180g

 

Onion Gravy, 40ml

 

Chopped Parsley, 3g

 

Salted Butter, 15g

 
Procedure:
Cook the sausage in boiling water for 5 minutes, then grill on a griddle pan for 1-2 minutes on each side or until grill marks are achieved.

 

On a serving plate place the mashed potato on the center then top with the grilled kielbasa, pour the onion gravy on the center and sprinkle with chopped parsley.